Apple Watch: Apple's Most Exclusive Product To Date | TechTree.com
Apple Watch: Apple's Most Exclusive Product To Date
These are details about its gold edition which is expected to sell at an extremely high asking price.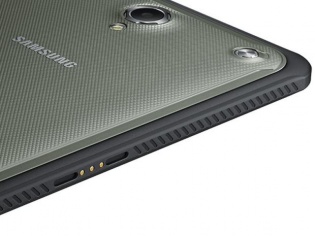 With prices of the expected Apple Watch Edition to hit 4 digits (in USD), the company it seems is revamping everything from its store shelves to adding vaults for storage and much more in preparation for the April launch.
Insiders say that new vaults are being installed in Apple stores. The vaults (which is more to do with jewellery than technology) will have the ability to charge the demo gold Edition Apple Watches overnight, so that they will always stay on when a customer is shown one for a demo.
Moreover, the new vaults will be used to store both the inventory (of the edition Apple Watch) as well as the demo units from the store that will be placed there overnight.
The gold "Edition" variants aside, the company seems to be revamping its stores by adding extra sections for the Apple Watch display tables. Moreover, Apple is also working on new ways to demonstrate their biggest achievement to customers by means of trying on the Apple Watch along with the ability to change the straps of the watch in store as well.
As mentioned in earlier reports, Apple is all geared up to begin store employee training as well.
TAGS: smartwatch, wearable, Apple, Apple Watch