Leaked: Press Image Of The Upcoming One M9 And One M9 Plus | TechTree.com
Leaked: Press Image Of The Upcoming One M9 And One M9 Plus
HTC seems to have gone the Apple way and will deliver two new flagship handsets this year.
After a number of leaks and rumours in the past, we finally get our first glimpse at what may be the a press image of the upcoming HTC One M9 along with the One M9 Plus.
The images were leaked out by retired leaker Evan Blass via his Twitter handle and by the looks, seems like a legitimate image of the upcoming flagship.
From the image we can tell that the news we heard about the new speaker design is indeed true. The render shows that both the One M9 and One M9 Plus have the new refreshed speaker design that sits flush with the display.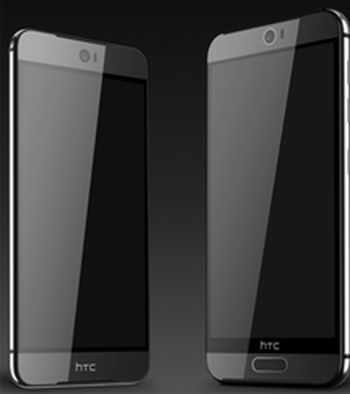 While the One M9 gets a smaller form factor, the One M9 Plus gets some additional goodies in the form of a bigger display and a fingerprint scanner (that may double up as a home button).
The front-facing cameras on both devices are a bit too large. This could indicate performance similar to the HTC Desire EYE that was the first to sport a similar set up.
What has not gone is that big black bar at the bottom of the screen in the case of the One M9 Plus. We think that this is due to the placement of the fingerprint scanner that lead to the need for additional space on the front.
The images look pretty convincing but as always this comes from a leaker and should be taken with the usual pinch of salt.
TAGS: Mobile Phones, Android, HTC