HTC Desire EYE With 13 MP Front-Facing Camera Announced
Sets new standards for the recently launched range of selfie-oriented smartphones.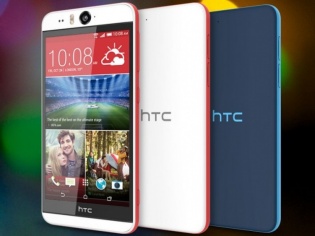 If you thought that the Sony Xperia C3 was the best selfie-smartphone money can buy, well, that's because you have not laid your eyes on HTC's just announced Desire EYE yet. The selfie-oriented smartphone clearly has one goal only, to deliver the best in class selfie imaging experience.
The HTC EYE looks pretty similar to the Desire 820 especially when you take the size and specs of the device into consideration. What is special of course is the 13 MP front-facing sensor that now comes with a dual tone LED flash. HTC may have taken a page out of Sony's book of ideas here, but it does improve on the same with some HTC-like features that you would only find on the Desire EYE.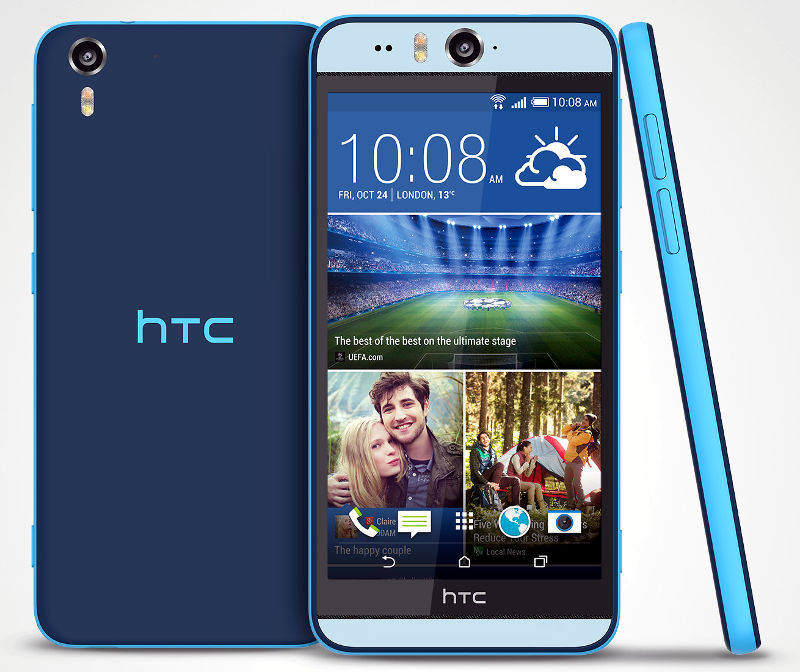 First, we have a proper two-stage camera key for better focusing and one handed capture. Secondly, we have software features like the HTC Experience and the inclusion of Zoe 1.0. While we all know about HTC's long term goals with the Zoe network, the HTC EYE Experience brings something new by adding face tracking for up to 4 people with its 22mm wide-angle, front-facing camera. Also included in the HTC EYE Experience are features like Screen Share, Split Capture, Face Fusion, Live Makeup, Auto Selfie, Voice Selfie, Photo Booth and Crop Me In, that will crop up to 4 faces and include them in one selfie image.
As for the specs of the HTC Desire EYE:
We get a 5.2 inch 1920 x 1080 pixel display up front with Gorilla Glass 3 protection
Below it sits a (now standard) 2.3 GHz quad-core Qualcomm Snapdragon SoC coupled with 2 GB of RAM and 16 GB of ROM that is expandable up to 128 GB via a micro SD card
The camera department consists of a 13 MP front facing primary unit with a dual tone LED flash along with a 22mm 13 MP front-facing sensor that also comes equipped with a similar flash
There are the usual dual front-facing speakers using HTC's Boomsound tech (pretty much hidden into the gap between the display's glass and the top and botton cutouts) and the device is also IPX7 water resistant
The handset comes with 4G LTE bands, WiFi 802.11 a/b/g/n along with Bluetooth 4.0 and NFC
Powering all of the above is a 2400 mAh battery, which we did find a bit small considering the capabilities of this handset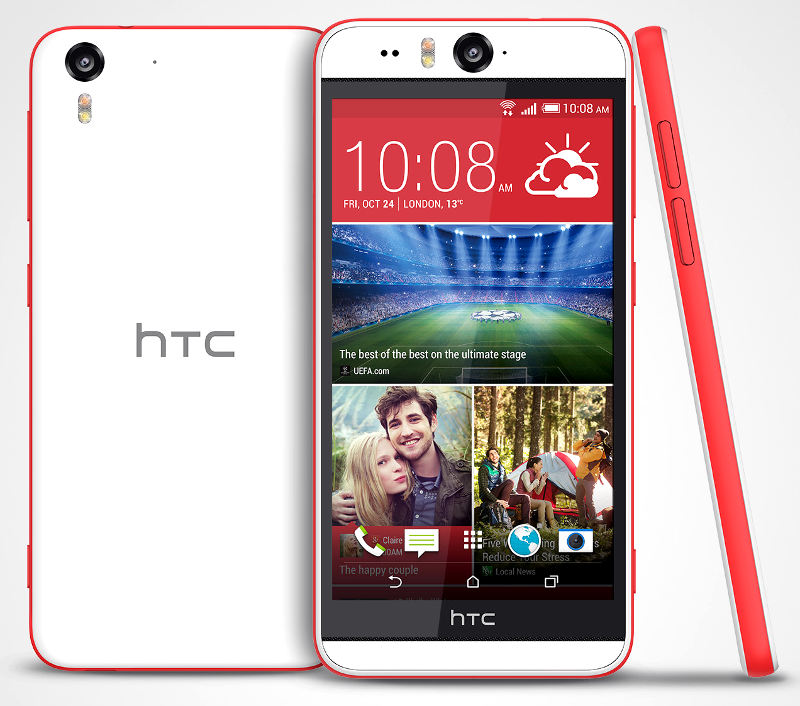 So there you have it, all those rumours finally put to rest. As for the price it has not been announced yet, but HTC will launch the Desire EYE in EMEA, Asia and the US this month itself.
TAGS: Mobile Phones, Android, HTC, HTC Desire EYE