The Next ASUS ZenWatch Will Feature A 7 Day Battery Life | TechTree.com
The Next ASUS ZenWatch Will Feature A 7 Day Battery Life
While it seems to be a major challenge for any manufacturer, ASUS has its own ideas.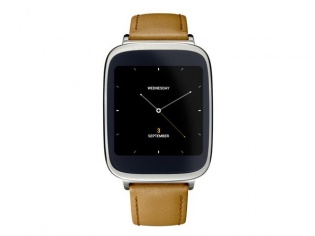 ASUS Chairman, Jonney Shih revealed a bit too much about the company's ambitious plans for its next smartwatch. The Chairman revealed about the smartwatch at the company's year-end party; and while a 7 day battery life seems almost impossible, the man does have a plan.
"As a companion device, its central processing unit and operating system should be more simplified than the current version, so that I can use it for up to seven days on one charge, rather than for just two days," said Jonney Shih.
That plan according to ASUS involves building a custom chipset coupled with custom software. While most current smartwatches utilize a Qualcomm Snapdragon 400 with 2 cores on, ASUS states that it will go with the Apple way, building hardware that compliments the software enabling it to pull off a smartwatch with a 7 day battery life.
While Apple's smartwatch details are scarce at best, we think ASUS may go with an E-ink display similar to Sony in order to pull off the unachievable.
As for the OS, Samsung is still not done with Tizen as can be seen from the leaked information about the Orbis smartwatch, so it seems that ASUS may ditch Android Wear (OS) just for this product.
While ASUS has proved that smartwatches can look beautiful with its ZenWatch, this indeed will be a big challenge for a company with a budding line-up of Android-powered devices. The Chairman also mentioned that the company will be looking at announcing a few (fitness tracking) smartbands by this year end as well.
TAGS: wearable, smartwatch, ASUS, ASUS ZenWatch