Samsung's Round Orbis Smartwatch Features Leak Out | TechTree.com
Samsung's Round Orbis Smartwatch Features Leak Out
While it does seem simple to use, those annoying swipe actions persist.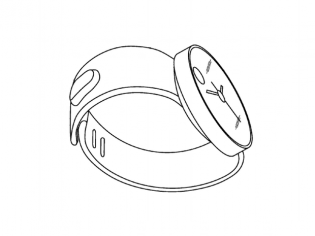 Samsung's smartwatches business does not seem to be all that successful as of today. If the watches are functional, they look ugly, if they look decent, they loose out on functionality. But Samsung seems to be working hard to remedy this.
Today we get our first glimpse in to the features of the Korean smartphone maker's long-rumoured round smartwatch. And shape aside, this one seems to be an "all-rounder" in many ways, simply because of the inclusion of two mechanical toggles.
Insiders claim that both the rotary bezel and the digital crown will be used in sync to operate the Tizen-powered smartwatch, now tagged as the Orbis. While the bezel will be used to navigate everything from apps to music and answering calls (via your smartphone), the digital crown will be used for closing apps (much like the back button on Android smartphones).
But those swipe actions have not gone. Thankfully, Samsung has kept these gestures to a minimum. One can simply swipe from the top to the bottom to access settings and toggles like the Bluetooth, battery life and brightness controls. Swipe from the bottom and you get additional options depending on the app your on. For e.g. swiping from the bottom on the music app will give you access to playlists, albums and more.
So yes, Samsung is up to something big with its upcoming smartwatch. We know its going to be round for sure; let's just hope that Samsung does not go "Samsung" with the design and the new Global Design Head has a say in it.
For more detailed information on the features, hit the source link below.
TAGS: wearable, smartwatch, Samsung