MediaTek Announces Low-Power Chipset Built For Android Wear Devices | TechTree.com
MediaTek Announces Low-Power Chipset Built For Android Wear Devices
With every manufacturer adopting a smartphone chipset, battery life often takes a hit.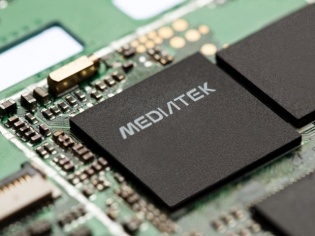 MediaTek has finally announced a new chipset that has been built from the ground up specially for Android Wear-powered smartwatches. The chipset called the MT2601 has been designed to cater to the needs of smartwatches that need to be big on battery life and deliver a smooth experience, while swiping through all those menus.
The MediaTek MT2601 has been designed to be more power efficient compared to the current chipsets used in smartwatches these days. That would include the Snapdragon 400 which was built for budget smartphones but has been used over and over with just two (out of the four) cores on.
Apart from Toshiba and Qualcomm (yes they are working on one) there is almost no other manufacturer that is available to cater to the needs of the Android Wear-powered smartwatches; which is why we now have MediaTek. The chipset has a dual-core architecture with the ARM Cortex-A7 CPU cores clocked at 1.2GHz each. There is a Mali-400 MP GPU, and the chipset supports qHD resolutions that is sufficient for a smartwatch.
While the smartwatch war is at its peak, with more and more smartphone manufacturers releasing their companion wearables (including Apple), it indeed makes sense to cash in at the right moment. With MediaTek entering the game we could expect low cost chipsets as well. That aside, lets hope that the performance is stable as MediaTek chipsets are known for their shaky performance.
TAGS: wearable, smartwatch, Android Wear, MediaTek