Qualcomm Is All Set To Take The Plunge Into The Smartwatch Chipset Market | TechTree.com
Qualcomm Is All Set To Take The Plunge Into The Smartwatch Chipset Market
Expect Qualcomm processors to power a number of smartwatches in 2015.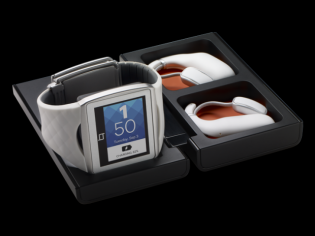 Qualcomm apparently is working on building its own line-up of chipsets purpose-built for smartwatches. The successful chipmaker had launched its own smartwatch called the Toq in December last year and now seems to be interested in the cashing in on the rising Android Wear-powered smartwatch market as well.
Qualcomm CDMA Technologies Taiwan president Eddie Chang claims that the company is all geared up to mass manufacture an SoC of its own. Moreover, he said Qualcomm clearly has all it needs for the new SoC and will be ready to mass produce it soon.
Currently the smartwatch game is clearly dominated by Samsung with Sony in second place. Then come in other manufacturers like Pebble, all of whom run custom software powered by their own little eco-systems of apps. Of course all of the above run with smartphone chipsets that have been optimised to run smartwatch software. With Google's Android Wear OS soon to make a debut with the LG G Watch and then the Moto 360 from Motorola, it makes sense for a chipmaker to step into the game at the opportune moment.

Last we heard, MediaTek is the only chipmaker who currently manufactures a smartwatch SoC called Aster. Next up is Toshiba who had earlier announced that they would be stepping into the game with their TZ1001MBG chip which is purpose built for smartwatches and wearables. Qualcomm indeed has a reputation in the smartphone market, from mid-range to premium devices powered by the powerful Snapdragon processors. Here's to hoping they bring their processing capabilities to the smartwatch space as well.
TAGS: Hardware, wearable, processors, Qualcomm