Kodak Promises Best-In-Class Mobile Imaging At Upcoming CES Launch | TechTree.com
Kodak Promises Best-In-Class Mobile Imaging At Upcoming CES Launch
CES launch will be the first time where Kodak takes the plunge into the mobile devices market.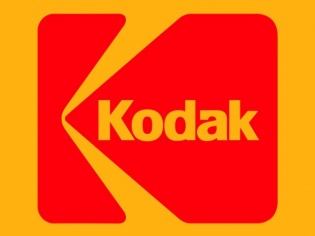 While the smartphone market still struggle's to make the perfect smartphone camera, we have recently begun to see a steady stream of smartphone camera hybrids enter the mobile space. We first had the Samsung GALAXY K Zoom (currently available) and then the premium Panasonic CM1, which is yet to go up on sale. While the platform is a pretty risky one for any manufacturer, it is indeed hard to find the right balance with a product that does not tilt (a bit too much, we must add) on either side (smartphone nor camera). Kodak coming from an imaging background, as per a new PR piece states that it is soon going to announce a range of mobile devices in the coming year and that they will sport best-in-class imaging capabilities as well.
While we aren't too clear, about where the company is headed (hardware or software), it sure looks like there haven't been too many developments in the field of smartphone imaging since the Nokia showed off its PureView tech with the Lumia 1020. Companies have been adding pixels and altering algorithms; but there has not been a substantial leap in imaging for many years now.
Hopefully Kodak as per its lengthy press release is able to bring something new to the table even if it means building some really premium device for a niche audience. And this is exactly what they plan to do. The note tells us that "KODAK Mobile Device range will not compromise on design and user experience" and that it "will appeal to a large audience of users who value ease of use and stylish design as highly as they value functionality", meaning that these devices similar to the Panasonic CM1 will be expensive and targeted at those looking for a great mobile imaging experience with no compromise on cost and quality.
Lets hope Kodak delivers and vows audiences who will be gasping to see what new innovation the imaging company plans on introducing to the mobile space. The company will be joining hands with UK's Bullitt Group, that has helped design and market Caterpillar's tough smartphone range recently.
The company plans to launch its first Android-powered smartphone at CES 2015, that takes place in a few weeks from now. Post that it will be a 4G handset, a tablet and a connected camera in the second half of 2015. Seems like a pretty exciting year ahead for the mobile community indeed.
TAGS: Mobile Phones, Tablets, Cameras, Android, Kodak