GALAXY S6 To Sport An All-Metal Chassis Similar To Samsung's A Series
Seems like Samsung is indeed going all-out to create a flagship entirely from scratch.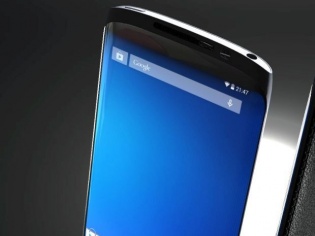 While Samsung's quarterly profits are not getting any better, the company seems to be restructuring and changing the way it works. One of those changes shined through via the adoption of metal in their smartphones with the new A Series of handsets along with the GALAXY Note 4 and the Note Edge. But as the rumours have it, Samsung's affair with metal is just beginning.
Fresh rumours from a credible Italian source confirms the previous rumour that the upcoming GALAXY S6 smartphone will sport a dual edged display. What it adds to the rumour mill are murmurs of the S6 sporting an all-aluminium metal uni-body construction. Combine that with a flexible display and we will have something to feast our eyes on when the smartphone gets announced even if the TouchWiz software inside, fails to impress us as always.
Another bit of news that comes from the same source states that the device will come in two variants unlike the Note 4 series that was launched recently. The two variants will be distinguished by processor type and not by their form factors as earlier rumours stated. One thing's for sure, both chipsets will be 64-bit ready and will come packed with loads of processing power.
Still then, no matter what Samsung creates, it is indeed the TouchWiz layer inside that messes up everything. Let's hope that Samsung's changing design philosophy also brings about a change in the software inside as well.
TAGS: Mobile Phones, Android, Samsung