Samsung Unveils The Galaxy A3 & A5 Featuring All-Metal Construction
Both devices boast of mid-range specs, but their success will ride on pricing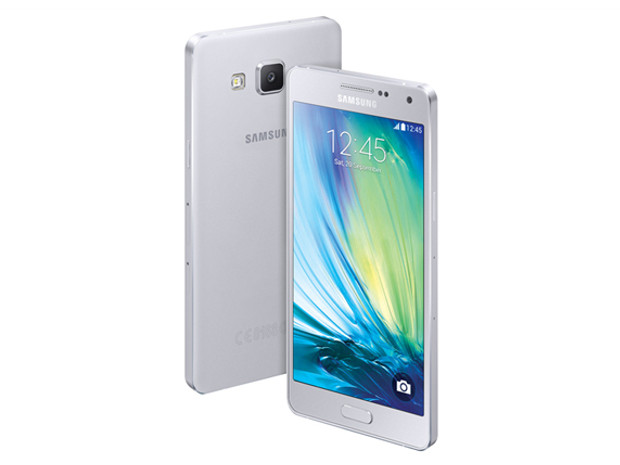 It seems as though Samsung has finally begun listening to what consumers have to say, and has launched two new devices featuring all-metal unibody constructions. A transition which we saw begin with the metal-framed Galaxy Alpha a few months ago, has now come full circle with the new Galaxy A5 and A3 smartphones.
Samsung is claiming its new Glaxy A5 and A3 are the slimmest phones it has ever made, measuring in at 6.7mm and 6.9mm respectively. The company is targeting young consumers with its Galaxy A lineup, with an alleged focus on social networking for which both devices come packing some nifty selfie-centric features.
Part of that focus on helping users to take great selfies comes from features like Wide Selfie, Palm Selfie, Rear Cam Selfie and Beauty Face which get carried over from the company's flagship devices. Samsung is also offering 4G LTE connectivity across its Galaxy A range, which should attract quite a few buyers.
In terms of hardware, the Galaxy A5 features a 5-inch 720p Super AMOLED display, and is powered by a 1.2GHz quad-core Qualcomm Snapdragon (either the 400 or the 410) and 2GB of RAM. There's a 13MP auto-focus primary camera at the rear, while the front-facing unit is a 5MP type. The A5 will come with 16GB of internal storage, while users will be able to expand that with the use of a microSD card.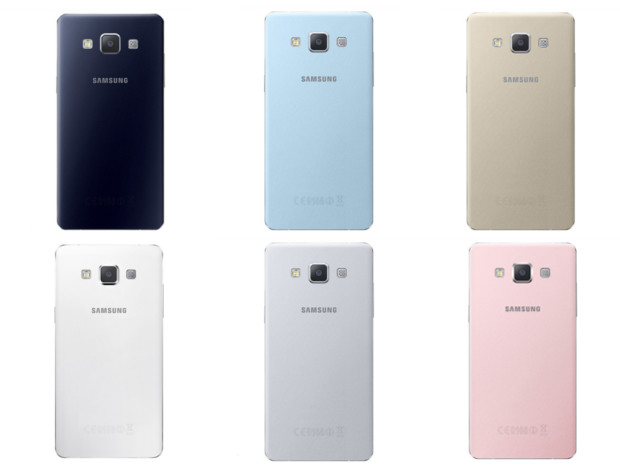 The major specs of the smaller Galaxy A3 remain the same, with the differences being a 4.5-inch qHD display, 8MP rear shooter, 1GB of RAM and a smaller 1,900 mAh battery as opposed to the A5's 2,300 mAh one. Both devices will feature NFC chips on the LTE variants and will run on Android 4.4 KitKat.
When it comes to software, Samsung has pulled features such as its ultra battery saving mode from flagship devices to be included in the Galaxy A series. Users will also have the ability to switch between four themes, a first for a device to come from the Samsung stable.
The Galaxy A5 and A3 are clearly mid-range devices, with the odd addition of a full metal unibody construction. While the company may be targeting the device at young consumers, we're sure quite a few older users could be interested in the devices due to their premium construction. If the company gets the pricing right, the two devices could be oddities in the mid-range market, owing to their build.
For now it seems that Samsung will launch the device in China first, followed by its debut in select markets. The good news? It's expected that the Galaxy A devices will make their way to the Indian market judging by the fact that they're going to China, but as of now, nothing is confirmed.
TAGS: Samsung, Galaxy A3, Galaxy A5, metal unibody, mid-range smartphone