GALAXY S6 To Sport A Display With Curved Edges On Two Sides | TechTree.com
GALAXY S6 To Sport A Display With Curved Edges On Two Sides
Just when we thought that a GALAXY Note Edge did not make sense, an analyst gives us better news about the upcoming GALAXY S6.
While there is no official word from Samsung about how the new GALAXY Note 4 is doing, we are pretty sure that both fans of Samsung and the phablet may have gone in for one. As for the Note Edge, we still fail to see the advantage that the smartphone delivers compared to conventional smartphones that all of us have gotten used to. Well, news has just come in from the Korean Herald that noted analyst Jerry Kang stated at the IHS Display Analyst Conference that the upcoming GALAXY S6 will sport a dual-edged display.
We are pretty sure, that since this is Samsung, the display that is rumoured to be a Quad HD one, will firstly, be a stunner and secondly, wow consumers for sure. The only issue here is how practical can such a display be when it comes to daily usage.
It's not that the Note 4 is already large enough that it needs more than one hand for comfortable usage; that Samsung decided to add one curved edge with Note Edge; and now we have two curved edges, making gripping the device pretty much impossible.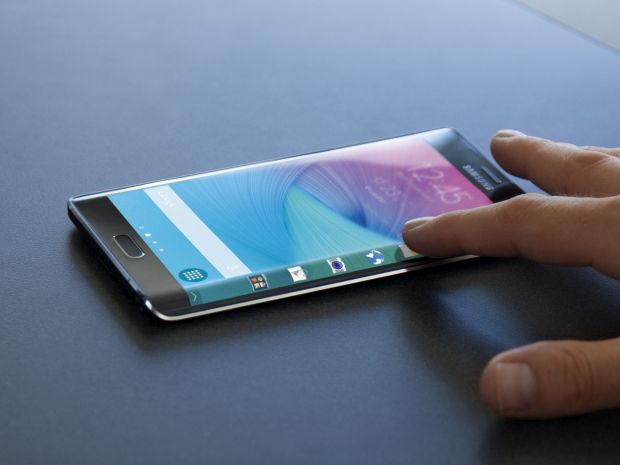 Apparently, the company had planned a similar design for the GALAXY Note Edge's display, but it ditched the plan at the very last minute and decided to go with just one curved edge.
While many claim that it is the lack of innovation that is sucking the profits away from Samsung, we clearly think that it just needs a push in the right direction. While the new A3 and A5 along with the GALAXY Alpha are clear signs that the company is finally bending towards change, the GALAXY S6 (a product that the Samsung is rumoured to be working on from scratch) will be a true symbol of where it is headed and in way... how long it will survive.
TAGS: Mobile Phones, Android, Samsung