Nexus 6 Shows Up On the Play Store In India; Starts At Rs 44,000 | TechTree.com
Nexus 6 Shows Up On the Play Store In India; Starts At Rs 44,000
The Nexus device that Android fans have been waiting for finally gets listed on the Play Store.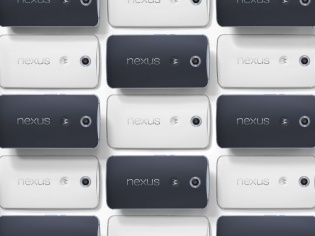 We have been waiting for a quite a bit since Google announced the Nexus 6 and Nexus 9 via a blog post to the world a month ago. While normally we would not expect Nexus devices to land in India, the sudden appearance of the LG G Watch in the Play Store post launch, kind of brought things up to speed for Indian customers. Moreover Google made things pretty clear by letting us know that about the launch countries. Post that we saw the Nexus 6 appear on retailer Flipkart's website as well. So after the Nexus 9 showed up online, we were pretty much prepared to see the Nexus 6 show up on the Play Store's Devices page and finally that has happened.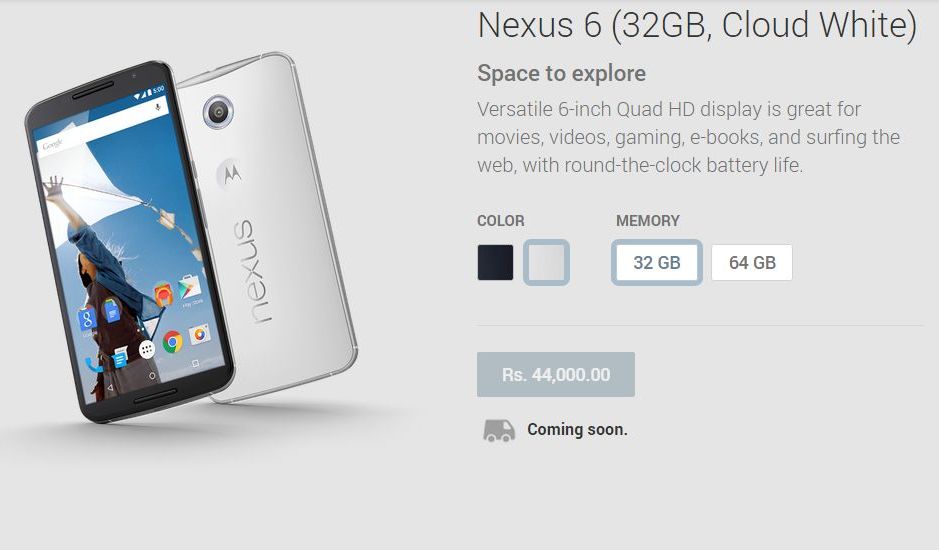 The Nexus 6 has been listed for Rs 44,000 for the 32 GB version and Rs 49,000 for the 64 GB version. The device has been listed as "coming soon" meaning that it should go up on sale in a month's time. The Nexus 6 has been listed to be available in both Midnight Blue and Cloud White meaning that Google has kept all the options open for Indian customers.
The Nexus 6 smartphone was announced just a month ago and while the smartphone is expected to be the best Android Lollipop experience, it does comes in a massive body, and (now that we know it) a pretty massive price. While some may stray away and prefer its slightly lower-powered sibling the Nexus 5, Google still has the smartphone up for sale. This means that the Nexus 5 is going nowhere and that the 6 is just a phablet option for those who prefer the pure Android experience. Again, there was a rumour a few months ago that Google would be launching a 64 GB version of the Nexus 5 soon, but there is no news on that just yet.
TAGS: Mobile Phones, Android, Google, Google Nexus 6