Google Unveils The HTC-Built Nexus 9 Tablet | TechTree.com
Google Unveils The HTC-Built Nexus 9 Tablet
A sharper screen, a speedier processor and Android 5.0 Lollipop are Google's weapons to take on Apple's iPad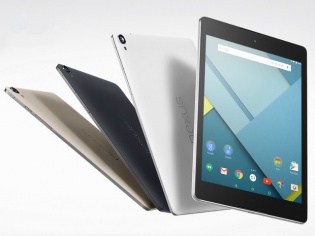 Taiwanese smartphone manufacturer HTC has stepped back into the tablet market, and what a spectacular re-entry it is. The company will be building the Nexus 9 tablet for Google, which was unveiled yesterday, alongside Android 5.0 Lollipop, the Nexus 6 and an ASUS built Nexus Player, the first device touting Android TV.
The Nexus 9 is typically Google, and at a first glance looks like an oversized Nexus 5, albeit with a brushed aluminum rim running around its side. The Nexus 9 ditches the all-plastic construction of last year's flagship tablet – Nexus 7 – in an attempt to appeal to buyers looking out for a more premium device.
Google's Nexus 9 boasts of a 8.9-inch display with a resolution of 2048 x 1440 pixels, meaning it's screen will be a little less pixel dense than that of the Apple iPad Mini with Retain Display. The other big change comes in the form of a 4:3 screen aspect ratio, with Google ditching the wide-screen dimensions of the Nexus 7.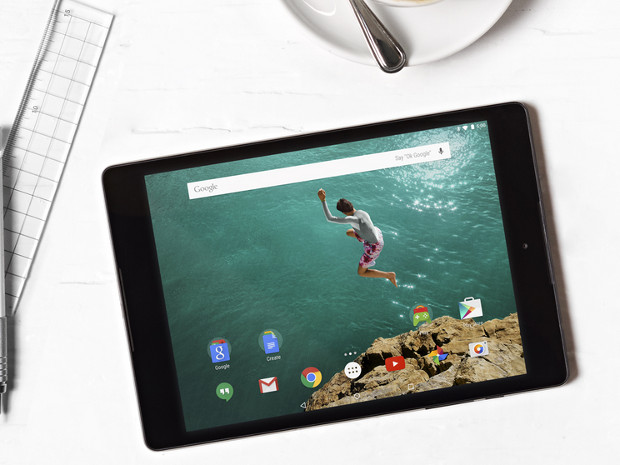 The device is just slightly thicker than the current iPad Mini, and its screen size puts it right in between the iPad Air and Mini. Hidden beneath that screen is NVIDIA's 64-bit Tegra K1 chip - that is supposedly a desktop grade processor - which is coupled to a Kepler GPU and 2GB of RAM.
A great new feature on the Nexus 9 are the dual front-facing speakers with HTC's BoomSurround technology. Going by the speaker quality on HTC's flagship One (M8) smartphone, we're quite chuffed that the company has included it on the Nexus 9 and hope to see hear some great results.
On the rear of the device there's an 8MP f/2.4 primary camera with an LED flash, while the front-facing shooter has a resolution of 1.6MP. The Nexus 9 will be available in 16GB and 32GB storage options, and three shades - indigo black, lunar white and sand.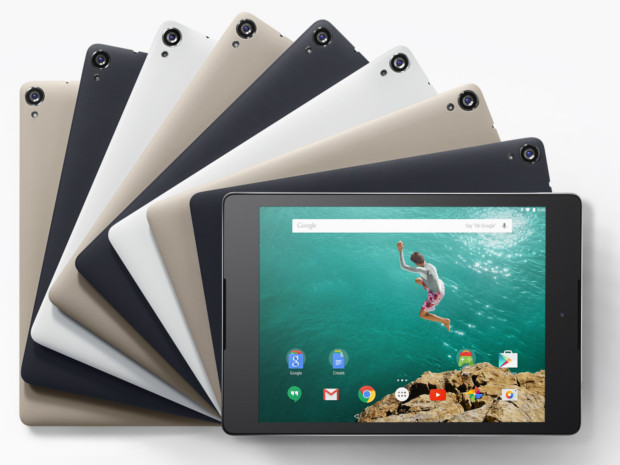 When it comes to pricing, the Nexus 9 16GB is priced at $400, the 32GB variant will cost $480, while the LTE version of the 32GB variant will set you back $600. Google will begin taking pre-orders for the Nexus 9 on October 17 and the device will go on sale on November 3, however the sand colored model and the LTE variant will go on sale a bit later.
TAGS: Google, Nexus 9, Android 5.0 Lollipop, HTC, Apple, iPad Mini