Moto Fans Rejoice; The Moto 360 Is Back In Stock | TechTree.com
Moto Fans Rejoice; The Moto 360 Is Back In Stock
The smartwatch went out of stock pretty quickly the last time around, so it makes sense that the same will happen this time as well.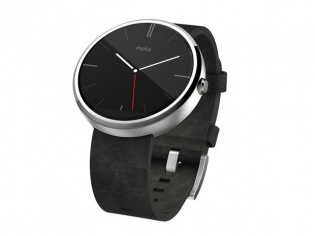 Motorola fans and those looking out for a good smartwatch will indeed be pretty happy to know that the Moto 360 is back in stock. The smartwatch that is sold officially through online retailer Flipkart had first shown up online during the festival season after which it immediately went out of stock.
The smartwatch is indeed one of the best looking, Android Wear powered smartwatches available today. Although it does fall on the chunkier side, it sports a modern design and a large display for all those notifications. Moreover, its even water-proof and sports a 320 mAh battery and also comes with the wireless charging dock (provided in the package) that turns that big display into a bedside clock.
While there are just two options available out here in India, buyers will indeed have to make do, unless of course you are one of those waiting for the gold version to arrive. We suggest that you pick up one before the smartwatch runs out of stock once again. The next best thing is obviously LG's completely round G Watch R which is yet to be announced in India.
TAGS: wearable, smartwatch, Android Wear, Motorola, Motorola Moto 360