LG's G Watch R Will Cost You A Pretty Penny | TechTree.com
LG's G Watch R Will Cost You A Pretty Penny
One of the most desirable smartwatches in the Android space, the LG G Watch R is said to retail at a higher than usual price tag.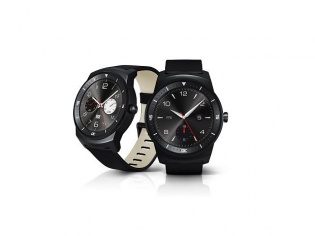 The LG G Watch R was announced sometime before the IFA Berlin. And while LG did host a grand event for the announcement of its second, refreshed Android-Wear offering, the launch of the smartwatch in India along with the pricing is nowhere to be found. Well, news is that a local online retailer in Korea has supposedly cut a deal with LG and will be offering the LG G Watch R exclusively for a week in Korea, starting tomorrow.
What comes to light here is the price tag of the smartwatch, something that was a mystery with the Moto 360 and has again been a similar story since the G Watch R was announced. The price, says a source is higher than the original G Watch. LG's round smartwatch offering will cost buyers KRW 352,000; that's approximately Rs 20,000 in Indian monies.
While the Moto 360 is currently retailing for Rs 17,999 online in India, LG's offering being slimmer with a completely round display can easily demand a higher price. This is possible considering that the smartwatches are clearly disappearing off shelves much faster than manufacturers can stock them back on. The Moto 360 is already out of stock on Flipkart even at Rs 18,000.
The LG G Watch R comes with a round POLED (plastic organic LED) display with a 320 x 320 resolution, a Snapdragon 400 humming inside and a 410 mAh battery powering the smartwatch and all its sensors.

TAGS: wearable, smartwatch, Android Wear, LG G Watch R