Leaked Images Show Motorola Moto G's Successor With Dual Speaker Set Up
Seems like there is indeed a lot more to be leaked out until Motorola's announcement on the 4th of September.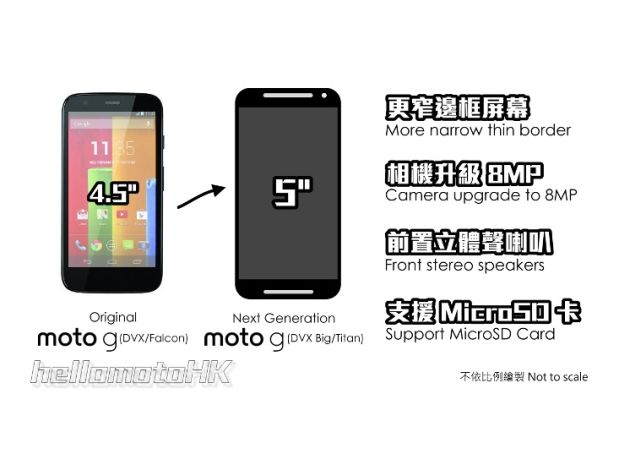 While Motorola is all geared up launch the its next flagship successor along with the new Moto G, leakers seems to be giving it all they can to leak out the handset before it gets unveiled in the coming week. This time around it is the successor to the Moto G (G2?) and the leaker reveals some new images of the back and front of the device revealing a couple of new developments.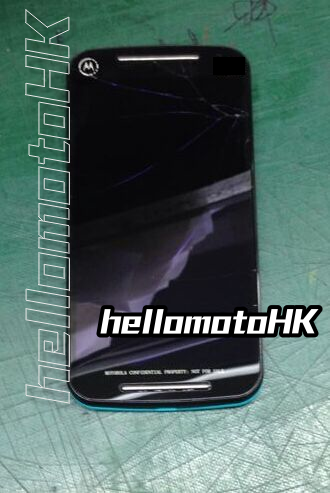 The images of the front of the device show the Motorola logo sitting proudly on the top left hand corner and a dual speaker set up with shiny accents, above and below the screen. Indeed Motorola will be delivering better sound for the device along with some better hardware as well. One look at the back and you can clearly tell from the neatly packed internals that the G2 will indeed be a dual SIM handset.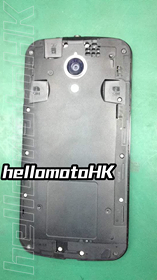 Apart from the insides, the packaged back also indicates the presence of changeable covers similar to its predecessor.
As for the rumoured specs, well they still seem to be rumours. We get a 5 inch HD 720p display, Snapdragon 400 chipset with the same quad-core 1.2 Ghz clockspeed coupled with 1 GB of RAM along with 8/16 GB internal memory options and micro SD card support. The camera gets upgraded to an 8MP unit, while the front-facing one gets a smaller bump with a 2 MP sensor.
Indeed with specs like these, the handset's biggest competitor, which comes from the entry level segment is the Xiaomi Redmi 1s. With budget pricing the handset delivers more value for money at what will most probably be half the price of the upcoming Moto G2. Lets hope that Motorola at least adds 1.5 GB of RAM and bumps up the Snapdragon 400 to 1.6 Ghz to keep up with the competition.
TAGS: Mobile Phones, Android, Motorola, Motorola Moto G