Nexus 9 Specs Surface Via CPU-Z; Tegra K1 'Denver' Confirmed | TechTree.com
Nexus 9 Specs Surface Via CPU-Z; Tegra K1 'Denver' Confirmed
Will indeed be the most powerful tablet around at launch.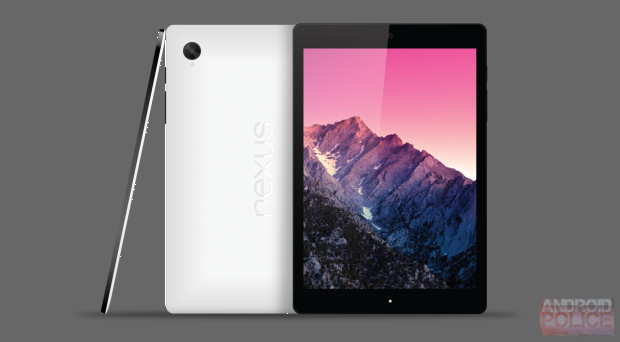 We have not heard much about the Nexus 9 since the last leaked images of the tablet appeared online. While we do know that HTC will be designing the upcoming tablet from Google, we somehow had no clue about what would come inside. That is of course until now. A leaker has finally got his hands on what appears to be a CPU-Z hardware assessment result that tells us a lot about this rumoured device.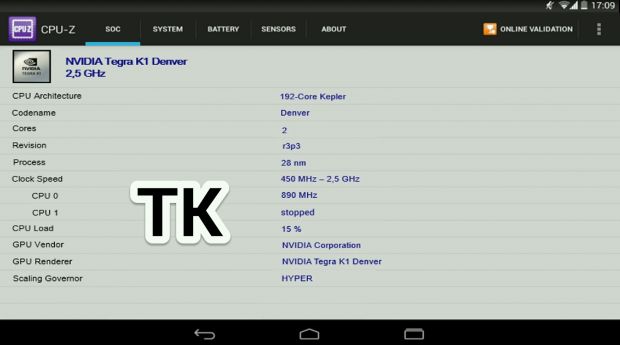 Yes, the Nexus 9 in all probability will sport the latest 64-bit brute from Nvidia's stable and will technically be the 4th tablet to sport the same. We first saw the Tegra K1 chip appear on the Xiaomi Mi Pad, post which it came with the second Project Tango Developer Kit. Later after multiple indications that Google will be adopting the chipset at Google I/O, we finally saw it appear on the Nvidia Shield tablet. One thing to note is that the all of the chipsets that have found a home in the above mentioned tablets are the 32-bit version of the Tegra K1. As for the Nexus 9, CPU-Z shows that the tablet will sport the recently announced 64-bit "Denver" version of the same.
While the source has yet to confirm the rest of the hardware specs, past rumours point to a tablet with:
A 8.9 inch, 4:3 aspect ratio display sporting a resolution 2048 x 1440 pixels
8 MP primary camera
Android L version 5.0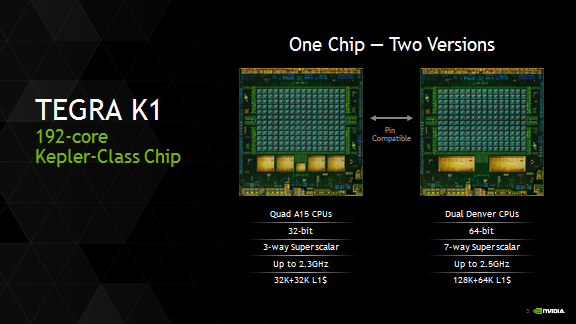 NVIDIA had earlier launched the 32-bit version of the Tegra K1 Kepler Class Chip that sported quad Cortex A15 cores paired up with the 192-core GPU with speeds of up to 2.3 GHz. The newly announced 64-bit version uses just two cores, but these are the custom made 'Denver' ones built by NVIDIA which come with full ARMv8 architecture compatibility (if you were wondering how does it fit in) sporting speeds of up to 2.5 GHz.

Image Courtesy: Android Police
Source