NVIDIA Announces World's First 64-Bit ARM Processor For Android | TechTree.com
NVIDIA Announces World's First 64-Bit ARM Processor For Android
Will be working on optimising it with Android L as well.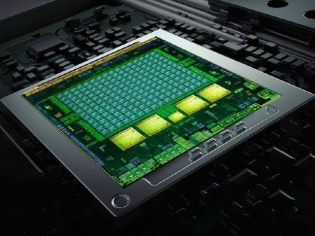 NVIDIA has finally announced the first of the 64-bit game-changing processors to come in the Android space. The NVIDIA Tegra K1 64-bit brings only a dual core architecture coupled with that 192-core GPU; but do not be fooled as the chipset packs quite a punch and even delivers console quality performance that can rival mainstream desktops.
NVIDIA had earlier launched the 32-bit version of the Tegra K1 Kepler Class Chip that sported quad Cortex A15 cores paired up with the 192-core GPU with speeds of up to 2.3 GHz. The newly announced 64-bit version uses just two cores, but these are the custom made 'Denver' ones built by NVIDIA which come with full ARMv8 architecture compatibility (if you were wondering how does it fit in) sporting speeds of up to 2.5 GHz.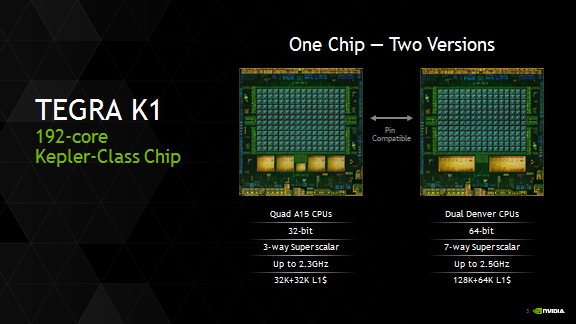 What is impressive is that each of the two Denver cores implements a 7-way superscalar microarchitecture; meaning that the core can run up to 7 concurrent threads per clock. This also includes a 128KB 4-way L1 instruction cache, a 64KB 4-way L1 data cache, and a 2MB 16-way L2 cache, which services both cores. Clearly this is almost desktop like performance, but NVIDIA says that dual-core CPUs deliver "significantly higher performance than existing four- to eight-core mobile CPUs on most mobile workloads".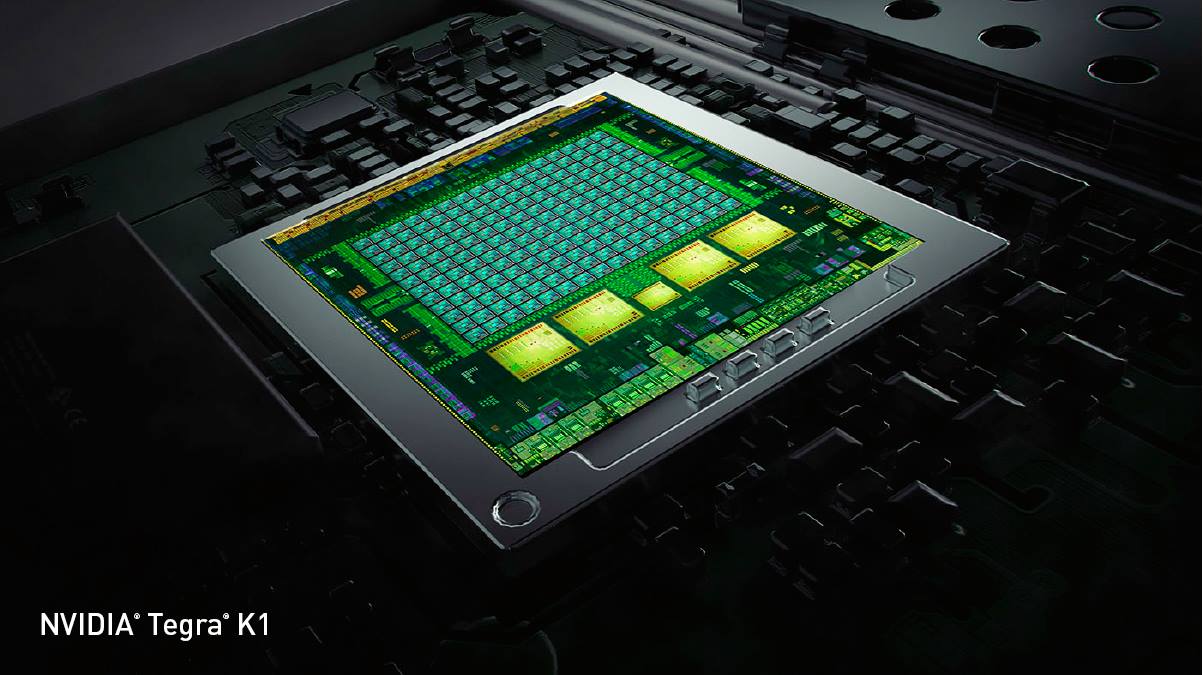 What would probably be the biggest news is that NVIDIA is working with Google (if Google I/O was not enough of a show) to optimise the processor to work with Google's latest Android L OS. So should we be expecting the next Google Silver handset to sport the same? As of now this pretty much seems like a possibility considering that Project Tango already uses the chips and Google's Silver range is rumoured to show up in February 2015 with a 64-bit processor.

TAGS: Hardware, Mobile Phones, Tablets, NVIDIA, Android