ASUS Teases Us With Sketches Of Its Upcoming Smartwatch | TechTree.com
ASUS Teases Us With Sketches Of Its Upcoming Smartwatch
The smartwatch certainly stands out and looks like a mix of the Samsung's Gear Live and Motorola's rounded Moto 360.
Slim is in. But as far as smartwatches go, all of them are anything but that. Samsung's offerings are the slimmest by far, with the Korean company's Gear range. But ASUS has been teasing us with some new imagery of its upcoming smartwatch lately and it indeed looks fresh especially when compared to the LG G Watch and even the Moto 360.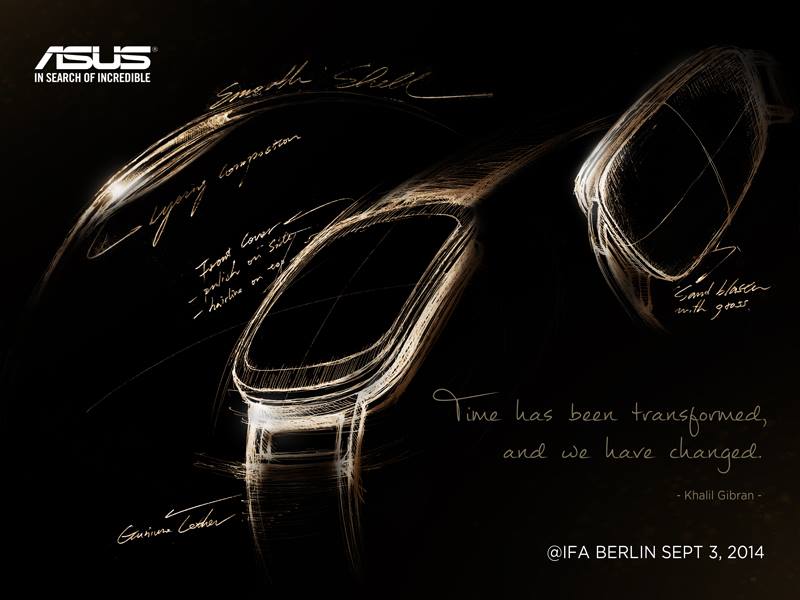 Today's teaser image contains concept sketches of the smartwatch that ASUS plans to unveil soon. The smartwatch certainly looks different compared to all the smartwatch designs we have seen so far. It is slim (from what we can see from the sketches) and hopefully is powered by Android Wear. What is interesting, is that even with such a slim waistline, the smartwatch was rumoured to be priced in the Rs 9000 range, which is why we are confused whether it will be made of metal or plastic.
While LG's G Watch is selling well despite the boring design and the fact that it is made of plastic, the company is also preparing a round smartwatch for the IFA which hopefully looks better. Another entrant is Samsung who is also expected to show off a round smartwatch in September.
ASUS did give us one more hint apart from the smartwatch. The post clearly reads "Here is a glimpse of #ASUSwearable, which will be one of the highlights at #IFA2014 in Berlin.". This indicates that ASUS will definitely have some more stuff up its sleeves when we show up for its scheduled press announcement at the IFA Berlin.
TAGS: smartwatch, wearable, ASUS