Samsung's Round Faced Smartwatch Is Under Development
The Moto 360 isn't going to be the only circular smartwatch for long.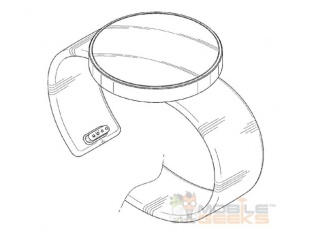 The Moto 360 will soon have company in the circular side of the smartwatch market. Korean electronics giant Samsung is now believed to be working on a own round smartwatch as part of its Gear line, which could be made official at its Unpacked event ahead of the IFA trade show.
According to SamMobile it's unclear if the round wearable from the company will run on Android Wear, or its very own Tizen OS. In keeping with true Samsung tradition, it wouldn't be outrageous to expect the device to come in two versions, running on both the softwares.
The report added that at the Unpacked event, Samsung will unveil the Galaxy Note 4 alongside a smartwatch with SIM capabilities. It was earlier rumored that the company would showcase the Oculus Rift like wearable called the Gear VR alongside the Note 4, but that doesn't seem to be the case anymore.
Motorola is expected to launch two new smartphones alongside the Moto 360 smartwatch at the IFA trade show in Berlin next week. LG has also teased us with its circular wearable which also could be unveiled at the IFA show. Looking at the praise Motorola has gained for the Moto 360, its no surprise that everyone else is trying to do the same.
TAGS: Samsung, smartwatch, wearable, IFA 2014, GALAXY Note 4, Gear VR