LG G3's Custom UX To Land On Other LG-made Smartphones And Tablets
This is not the first time that the company has made an effort to push newer software onto older devices.
Owners of LG smartphone in the mid and low-end range will be happy to know that LG will be bringing its flagship LG G3's UX to other devices as well. The custom UI that was built specifically for the LG G3, introducing the flat look to its otherwise skeumorphic interface will gradually be heading for other devices in the LG range.
This will include a number of features like the Smart keyboard, the split-screen UI, and the simplified camera interface, that we somehow did find pretty practical, yet lacking in some ways. Other camera features such as Gesture Shot that allows for taking selfies by simply clenching your hand in front of the camera, will also make its way on to other devices.
[Also Read: Review: LG G3 — An All Round Performer]
While LG has yet to give its UX a name, the Korean company has already won 3 Red Dot Communication Design Awards for its intuitive UX features. Some how we did find the UI a bit lost in terms of design and consistency. LG has promised that it will be pushing out the UX to most of its devices including some entry level handsets as well.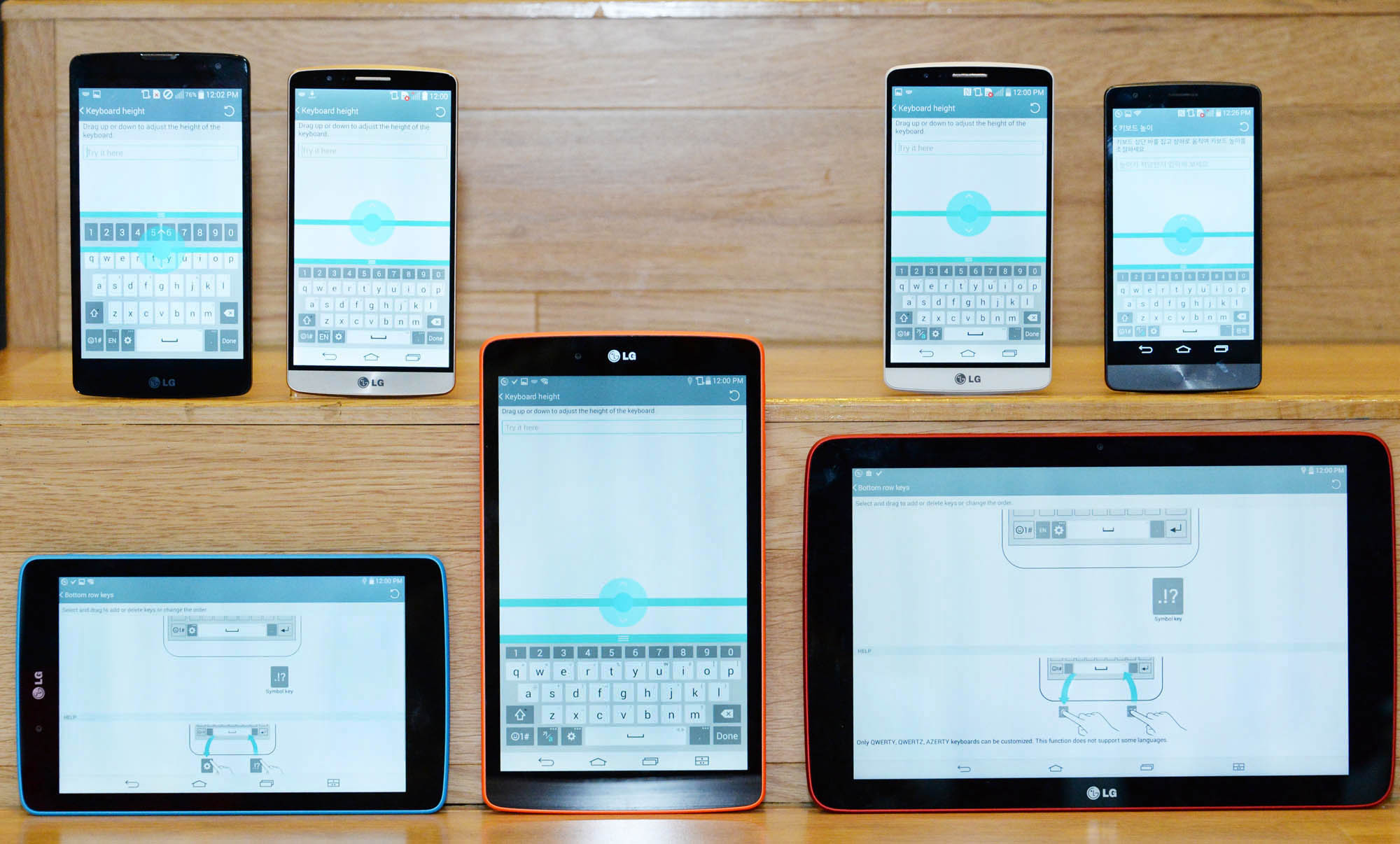 Indeed this is not the first time that the smartphone maker has delivered newer software to older devices. LG's KnockCode security feature, introduced with the LG G Pro 2 was delivered in an update to the LG G Flex and the LG G2 as well some other devices.
Lets just hope that UX does land up on older devices like the Snapdragon 800-powered LG G2 as well.