LG G Watch Sold Out On Play Store, But Available In Stores Today | TechTree.com
LG G Watch Sold Out On Play Store, But Available In Stores Today
LG has announced that its G Watch will be available with retailers both online and in stores.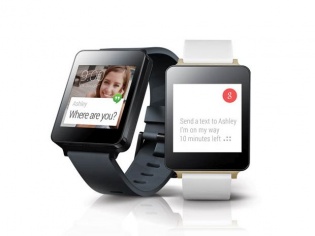 LG has announced that the LG G Watch will officially go on sale on Tuesday. The smartwatch reached pre-order status even before its launch in the US and was then immediately available for pre-order in India after the announcement. Sadly, both Samsung and LG smartwatches are already sold out on the Play Store in India. Good news is that LG has rolled out its stock to the rest of the retailers so that you can head to a store and buy one.
The smartwatch will be available with retailers both online and in stores in twelve countries: United States, Canada, France, Ireland, Germany, Italy, Spain, United Kingdom, Australia, India, Japan and South Korea. Clearly Google did not expect the Android-Wear smartwatches to pick up sales so quickly. So if you are indeed looking to buy one, we suggest you head to your nearest retailer and grab a G Watch before it runs out of stock.
The G Watch sports a 1.65 inch IPS LCD touch screen with 280 x 280 resolution that is powered by a Snapdragon 400 chipset and coupled with 512 MB of RAM. The device comes with a larger 400 mAh battery compared to the Samsung Gear Live which is available with a higher pixel resolution display instead.
[See Also: All You Need To Know About LG G Watch And Samsung Gear Live]
Local pricing of the LG G Watch is yet to be officially announced by LG India.
TAGS: smartwatch, wearable, Android Wear, LG, LG G Watch