Apple To Bring iPhone 5S And 5C To India On November 1
The much awaited iOS7 based devices will come to India in time for Diwali.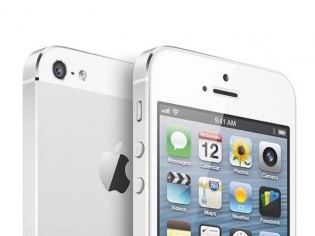 Apple has officially announced that its latest flagship handsets — the iPhone 5C and 5S will start retailing in India starting 1st November. It will land in 25 countries including Italy, Russia, and Spain on 25th October.
The press release does not specify any price tags for the handsets. Unofficially, these handsets are selling in the country for:
iPhone 5S
16 GB – Rs 56,000
32 GB – Rs 61, 000
64 GB - Rs 69,000
iPhone 5C: 16 GB - Rs.37,500
For those not in the know, iPhone 5S is very similar to its predecessor in appearance, with a 4" screen having 640x1136 pixels. It sports the new A7 chipset, which is said to be twice as powerful as the earlier A6. The camera in the 5S comes with a 15% larger sensor as compared to the iPhone 5, with dual-LED flash, Auto image stabilisation for company. There is also the much-hyped fingerprint identity sensor called Touch ID that you can look forward to.
Related Reads:
TAGS: Mobile Phones, Apple, iPhone