Indian Government Trains Its Guns On Parody Twitter Accounts Of Manmohan Singh
PMO uses "communal" angle to make Twitter and ISPs block satirical Twitter accounts.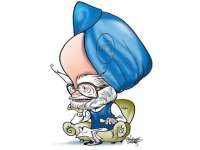 There are several spoof accounts on Twitter that make the microblogging service fun for people who don't like to tweet a lot. Having said that, such fake accounts need to follow certain rules to remain active on the social media service. However, the Prime Minister's Office (PMO) isn't amused by some such users, and it has put up a request with Twitter to block these accounts. Although some of these accounts are quite amusing and actually highlight the plight of our current economy, most of the older tweets posted by them have now been deleted. These parody accounts include @PM0India, @PMOIndiaa, @indian_pm, and @PMOlndia, all of which now predominantly state that these are "unofficial Twitter account of the Prime Minister's office, New Delhi".
Apparently, the PMO isn't bothered by just the content put up by these accounts, they are also worried about the striking similarity these handles share with its own (@PMOIndia, and a verified account at that). It had asked Twitter in June to take action against such accounts. Although Twitter doesn't have any offices in India and is therefore not bound by Indian laws, it has decided to help the government trace the source of the offensive content and take action. The PMO had earlier considered asking local ISPs to block these pages, but now it seems that they will not be banned as that they conform to the website's policies.
Defending its actions, a PMO official said that the government is OK with parodies and criticism, but not misrepresentation of the PM's office. The official further added that this extreme step had to be taken after one such account posted communally-sensitive and provocative statements. By the likes of it, since they have left the popular @dryumyumsingh account untouched, the PM does seem to have a sense of humour, for now.
Following the Assam riots and its aftermath, the government had imposed a ban on 250 websites, including some Twitter pages with objectionable content. The US government seems to have taken note of the developments and has advised the Indian government to respect internet freedom while it probes the causes of the mass exodus of northeastern Indians. Despite issuing strict communication limitations, the PMO seems to have some sense prevailing too, as talks of banning the microblogging service completely are being denied. After all, there is no point of trying to curb one violent outrage, just to start with another instantly.

TAGS: Security, Government, Internet, Twitter, Kamakshi