Govt Cracks The Whip On 250 Websites For Triggering North-East Panic
As people flee back home, web portals with morphed images of Assam violence have been blocked for spreading rumours and hatred online.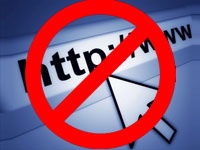 As reports of morphed images triggering an unprecedented exodus of people from the northeast from have been coming in, the government on Monday blocked over 250 websites for uploading doctored videos and pictures, reports IANS. The move comes after a similar block was imposed on around 80 internet pages and user accounts spreading hate messages on a slew of social networking sites, including Facebook, Google, and Twitter. Government sources said that these freshly-blocked websites were found to contain hostile propaganda and rumours that sought to incite violence against people from the northeast and to whip up panic among them.
Earlier, the government had issued orders to block 76 internet sites, with Home Minister Sushilkumar Shinde saying that these sites were fed by elements in Pakistan to spark panic among people from the northeast in states including Karnataka, Tamil Nadu, and Maharashtra. The government has also ordered an investigation into fake messages making rounds on social network websites. The home ministry is compiling evidence and is in consultation with the external affairs ministry over how to present this proof to Pakistan, whom it has accused of spreading such messages.
Other reports state that the government also plans to make use of findings from CERT-In (Computer Emergency Response Team-India) at an international level, as this is being viewed as the "biggest instance of cyber warfare on India in recent times". As far as social media is concerned, Facebook and Google (via YouTube) have confirmed that the hate content against the people from northeast has originated from Pakistan. However, Twitter, which is based completely outside the country, hasn't replied to any of the government's requests yet, thus prompting legal action against the microblogging service, and a possibility of the service facing a complete blackout in India.
TAGS: Security, Government, Internet, Kamakshi