Microsoft Windows Event: Complete Coverage
Here are the biggest hardware and software announcements from Microsoft.
At its Windows 10 event, Microsoft presented its vision for operating system that runs on variety of devices. The Redmond-based company added a new product category under its Surface line-up. After taking on the iPad with its Surface slate and Macbook with a powerful Surface Book, Microsoft decided to go after the iMac by unveiling its first all-in-one computer. The company also revealed its plans to roll out relatively more affordable VR (Virtual Reality) headsets that use some of the Hololens technologies. Its basic digital graphics tool Paint got a major makeover. Moreover, the company also pleased gamers with new Windows 10 Xbox capabilities: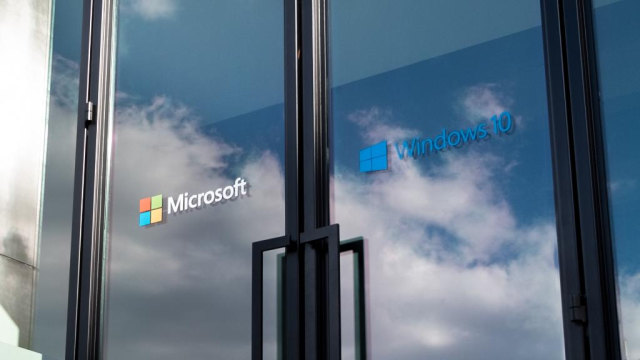 Surface Studio
Microsoft's sleek all-in-one computer sports the world's thinnest LCD touchscreen monitor. Thanks to its interesting hinge design, the Surface Studio can switch between a traditional desktop and group collaborator. It also works as a canvas for a digital artists. Input methods include touch, Surface Pen, and Surface Dial. For more details, head over to this article.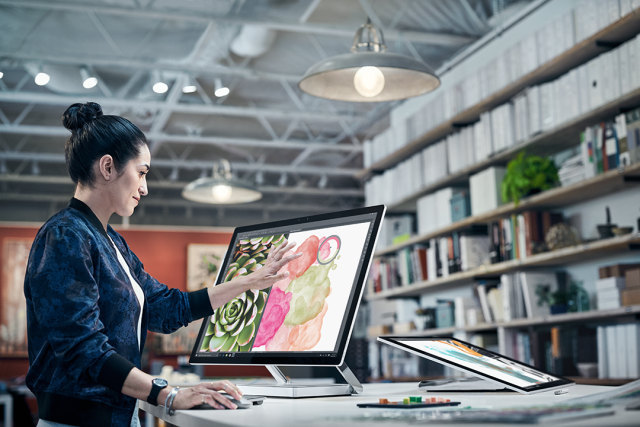 Surface Book i7
Microsoft's Surface Book convertible has received a significant hardware upgrade. The software giant has beefed-up the device with the latest Intel Core i7 processor. Microsoft claims that it has reworked the GPU to double the machine's graphics performance. At the same time, the Surface Book i7's battery has been improved by 30 percent. Click here, for more information on the Surface Book i7.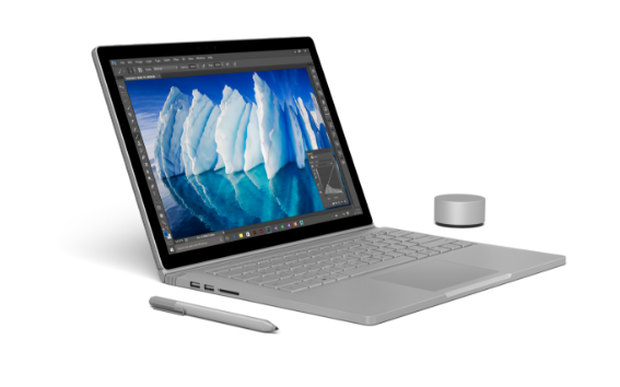 Windows 10 VR Headsets
Using the Hololens technology, Microsoft has unveiled plans to release relatively affordable Virtual Reality (VR) headsets. These wearables will be manufactured by Microsoft's hardware partners such as HP, Lenovo, Dell, Acer, and ASUS. Microsoft claims that these VR accessories will work with affordable laptops and PCs. The devices are expected to hit the market, next year.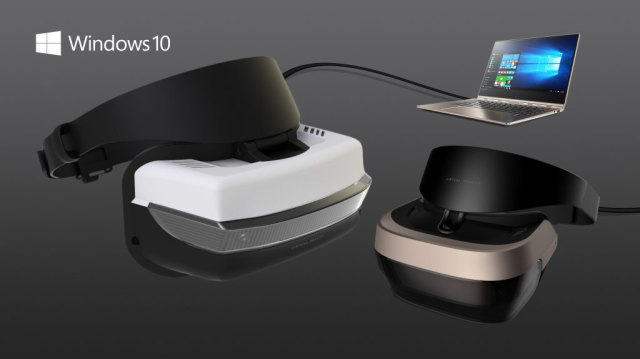 Windows 10 Creators Update
Microsoft is all set to launch the next big update the most popular desktop operating system. The software giant will roll out Windows 10 Creators Update in 2017. The update focuses on helping people access 3D creation tools and mixed reality with ease. To find out what changes it brings to the table, follow this link.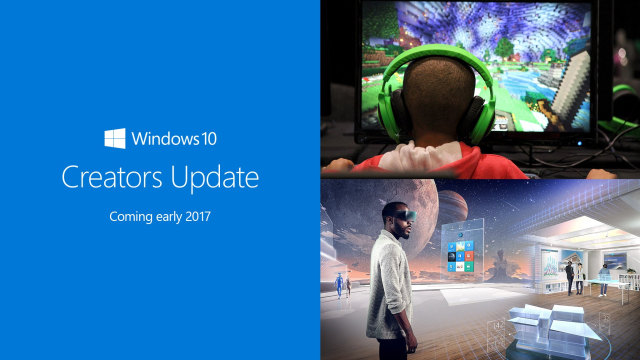 TAGS: Microsoft