Samsung Halts The Production Of Its Ill-Fated Galaxy Note 7
The move comes after a series of fire incidents involving the "safe" units.
With reports of "safe" Galaxy Note 7 catching fire coming from China, US, and Taiwan, Samsung has finally suspended the production of its latest high-end phone. The news comes from the Korean news agency Yonhap, which claims to have spoken with one of Samsung's suppliers.

Last month, the South Korean brand has initiated the replacement programme for the faulty Galaxy Note 7 that tend to catch fire. At that time, a certain batch with batteries from its subsidiary Samsung SDI was zeroed in as the source of the problem. Samsung came to a conclusion that the batteries sourced from ATL (Amperex Technology Limited) were safe and decided to use those in the 'safe' replacement stock of the Galaxy Note 7. However, users soon started reporting heating issue in the new devices deemed safe by Samsung. Situation got out of hands when a self destructing Note 7 scorched the carpet of a Southwest Airlines flight. Within a few days, another Note 7 sent its owner to a hospital.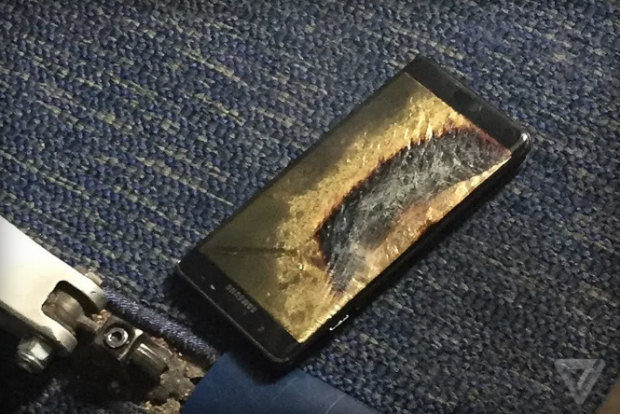 As a result, top American network carriers including AT&T and T-Mobile suspended the sales of Samsung's top-end smartphone. Following a similar incident in Taiwan, the country's Consumers' Foundation urged the South Korean company to stop the sales and replacements of its latest flagship handsets. With mounting pressure from global regulatory authorities, Samsung didn't have any other option than suspending the production of the Note 7.
TAGS: Samsung