"Safe" Galaxy Note 7 Catches Fire, Owner Hospitalised
The battery nightmare refuses to end for the South Korean brand.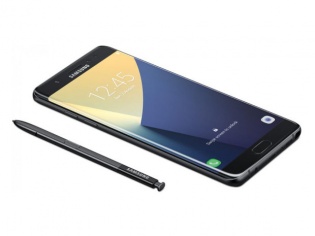 Just a few days after the Southwest Airlines incident, another replacement Note 7, which has been marked "safe" by Samsung has set itself on fire. According to the report, Kentuchy resident, Michael Klering woke up at 4 am to find his room filled with smoke. The source of this fire was his recently replaced Note 7. If that wasn't enough to ruin his day, the poisonous smoke made him suffer with Bronchitis. He stated that "I was vomiting black so it was very scary". Hospital records supported his claims.

When Michael contacted Samsung, they asked for the possession of his Note 7. Although he refused to hand over the device to the South Korean company, he did agree to allow them to scan the device with x-ray machine. So far, the company was on the damage control mode by offering free replacement to affected units. However, now with multiple reports of these so called safe units catching fire, Samsung has been left red faced. With increasing number of consumers reporting battery heating issue in the replacement Note 7 units, nobody has an idea on how many people are carrying a potential time bomb in their pockets.


TAGS: Samsung