AT&T And T-Mobile Halt The Sales Of Samsung's Galaxy Note 7
The existing users are advised to opt for some other handset or a refund.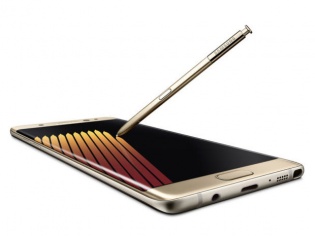 With a number of "safe" units catching fire on the rise, US network carriers AT&T and T-Mobile have officially stopped selling Samsung's Galaxy Note 7 handsets. This shouldn't come as a surprise as just a few days ago, a replacement Note 7 unit burst into flames on a Southwest Airlines flight. In another incident, a man was hospitalised after his Galaxy Note 7 device caught fire and filled the room with smoke.

While Samsung is still "investing" the safety issues in its latest flagship phone, the biggest network in the US has made a following statement: "Based on recent reports, we're no longer exchanging new Note7s at this time, pending further investigation of these reported incidents. We still encourage customers with a recalled Note7 to visit an AT&T location to exchange that device for another Samsung smartphone or other smartphone of their choice".

T-Mobile too have put up a similar press release on its website: "While Samsung investigates multiple reports of issues, T-Mobile is temporarily suspending all sales of the new Note7 and exchanges for replacement Note7 devices. Customers can still bring their recalled Note7 or the new replacement Note7, along with accessories they purchased from T-Mobile, to a T-Mobile store for a full refund and choose from any device in T-Mobile's inventory. We'll waive any restocking charges, and customers who purchased during pre-order can keep the free Netflix subscription and Gear Fit or SD card they received".

The Samsung Galaxy Note 7 users in the US are now left with the option of getting a full refund or replace it with another handset such as the iPhone 7 or iPhone 7 Plus.


TAGS: Samsung