Apple And Flipkart Forge Partnership For iPhone 7 Online Sales In India | TechTree.com
Apple And Flipkart Forge Partnership For iPhone 7 Online Sales In India
Apple will be in direct contact with Flipkart over the online sales of iPhone 7, with Infibeam being the other partner.
Now that it is confirmed that the iPhone 7 will be landing in India on October 7, Apple fans in the country ought to be happy that they have tied up with Flipkart and Infibeam as authorized online re-sellers in India. Under this new partnership, Apple will be supplying the iPhones directly to Flipkart, rather than sourcing it from 3rd party marketplaces.
This move is being seen as a method to control the sale of iPhone 7 at mandated prices, instead of a price eroded war which took place last year with the iPhone 6 models, where Flipkart, Amazon, and Paytm, tried to out do each other for the best price. The other partner for Apple, is Infibeam who will be selling the iPhone and the iPad, whereas Flipkart will be authorized to iPads, iPhones, and even the Mac PCs.
Apple's partnership in India, hopefully shall benefit both parties in equal measure. While Flipkart would not have to source from 3rd party marketplaces, and the marketing support would be far closer with Apple due to the direct sourcing, the pricing in the market can be kept close at hand. The mandated pricing will ensure there is no online price war, like it took place last year, which Apple wants to avoid.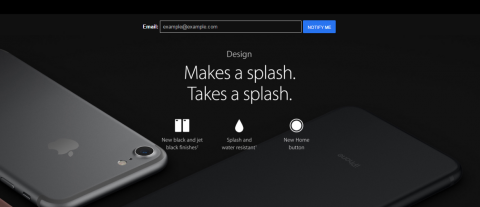 In fact, Flipkart has already setup a microsite similar to an Apple site, explaining the details of the iPhone 7 features and specifications, and announcing the official launch date of the handset in the country. This deal formula also means that Flipkart would miss out on the GMV (Gross Merchandise Volume) and advantages it brings in terms of lower cost per unit of the iPhone 7, but it will give a stronger control of the phone sales in the country, apart from Infibeam, who is the other partner.
In terms of pricing, iPhone 7 32GB will be sold at Rs 60,000; the 128GB version at Rs 70,000, and the 256GB version at Rs 80,000. The iPhone 7 Plus on the other hand will be priced at Rs 72,000 for the 32GB variant; Rs 82,000 for the 128GB version, and Rs 92,000 for the 256GB phone.
TAGS: Apple, Apple iPhone 7, Online Store, Flipkart, Infibeam