Apple Planning Macbook Air, Pro Updates Soon | TechTree.com
Apple Planning Macbook Air, Pro Updates Soon
Hold your horses! If you are on the verge of buying a new Macbook, it might be a good idea to wait for a few more months for an upgraded version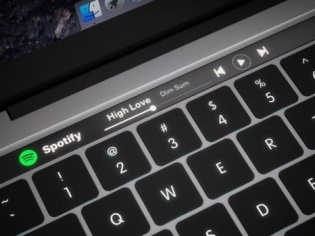 Trust Apple to raise your heartbeat before a new launch. But, that's something all the big guns straddling the consumer technology space do, all the time. What makes Apple different is that while waiting for a scheduled product launch, rumors of the next one kicks in.
And so we have this situation where Apple formally sent out invitations for a September 7 (next Wednesday) event yesterday and almost immediately on cue came a rumor that the company should be announcing new versions of its iMac desktop, the MacBook Air and the MacBook Pro laptops, not to speak of a 5K stand-alone monitor.
Bloomberg quoting un-named sources claims that some of these devices could hit the stands later this year – maybe as early as in October. The report suggested that next week's event would be limited to the unveiling of the next iPhone edition and Mac-related announcements may come later – when the company has traditionally set aside for iPads related announcements.
Also read: New Rumoured Macbook Pro To Launch Soon
Last year saw a break in this cycle when Tim Cook launched the 12.9-inch iPad Pro alongside the iPhone 6S. There was also a smaller iPad and a smaller iPhone that came together earlier this year in March. However, with several products crying out for refreshes, Apple might as well hold another media blitz soon.
So, what's on the line now?
A more up-to-date version of the MacBook Air with a USB-C port could be on the anvil, says the report, which also speculates that the new iMac could be getting a major graphics boost. The 5K monitors, in partnership with LG, could replace the now discontinued Thunderbolt display.
Also read: Five Reasons You Want To Postpone Buying That MacBook
As for the Macbook Pro, the speculation is that it could lose some weight and come out looking far more dapper with a flatter keyboard. There could also be the dynamic function row feature that is slated to reduce the top row of keys. And, there could also be a touchscreen OLED display to boot.
Also read: Watch Out MacBook, Now Xiaomi Is On Air Too
The iPad Pro series currently available might stick around for some more time, given that Apple has backed away from refreshing the tablet year-on-year. The rumor doing the rounds now is that the iPad Pro's functionality could be enhanced on the software side. There could also be a bonanza for Apple pencil users as this toy could get better integrated with the iPad.
So, in case you are looking to pick up that Macbook or a new iMac, better wait a while. On the other hand, if you can wait for some time, the existing models could just fit your picket much more easily.
TAGS: Apple, Apple MacBook Air, Apple MacBook Pro