Watch Out MacBook, Now Xiaomi Is On Air Too | TechTree.com
Watch Out MacBook, Now Xiaomi Is On Air Too
Competition is fine... but to compete is being a copy cat necessary? Can Xiaomi compete with Apple only by being like Apple? Weird world for sure!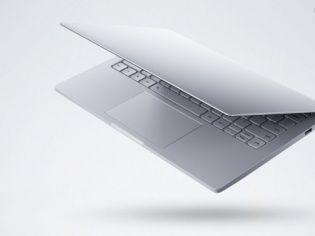 After all the wait, Xiaomi has finally launched its new Notebook Air, and... it is directly competing with none other than the Apple Macbook Air. You can pretty much see the competition in the name itself!
The new Xiaomi laptops come with 12.5 inch and 13.3 inch full HD display and are powered by Intel Core M as well as Core i5 microprocessors, reports Anand Tech.
Running on Windows 10, both laptops feature a slim body, slim under-glass bezels, backlit keyboard, USB Type-C charging port, and a metallic design -- available in Gold and Silver Color, reports Engadget. Well, in short, if you ever planned to purchase a macbook pro and had no budget, you can now easily opt in a Mi Notebook Air at just around USD 750... and that's for a top-spec model! And, for the starting model, it's expected to be available around INR 35,000, reports The Economic Times.
Speaking more about the Xiaomi laptops, there seems to be no much difference in the weight. The 13.3 inch model Notebook Air weighs in at 1.28 kg while the 12.5 inch model is more slimmer and lighter weighing at around 1.07 kg. Interestingly, both are lighter than the currently available Macbook Air (13 inch models weighs at 1.35 kg and 11 inch model at 1.08 kg). Above all, more emphasis has been definitely given to the price point. Xiaomi laptops are priced at a more budget friendly level.
Speaking about other specifications of the newly unveiled Xiaomi Notebook Air, the 13.3 inch model features NVidia GeForce 940MX with 1GB GDDR5 RAM, 256 GB PCIe SSD, 8 GB DDR4 RAM, and 40 Wh battery that's expected to last for around 9 hours. The laptop also allows users to expand the storage via the additional free SSD slot. Now, this is again something unique which is not seen on the Macbook Air.
On the other hand, the 12.5 inch model sports a 4 GB RAM and 128 GB SSD with non-expansion slot.
Having said and praised everything about the Xiaomi Notebook Air, hope the company does not bring in the flash sale model, which it is known for!
TAGS: Xiaomi Notebook Air, Apple MacBook Air, Thinnest Laptop