OnePlus To Step Into India's Budget Segment Today With The OnePlus X | TechTree.com
OnePlus To Step Into India's Budget Segment Today With The OnePlus X
But will its expected sub Rs 15,000 price tag be justifiable?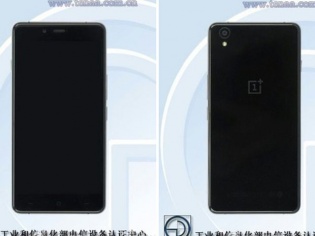 Today is a big day for OnePlus as the Chinese smartphone maker steps into the budget smartphone arena with the much-awaited OnePlus X. And strangely sitting right there on the top of the chain, will be another Chinese competitor, Xiaomi.
The OnePlus X is expected to be sold with budget hardware, but will its price be justified when there are so many alternatives out there?
OnePlus is expected to make headlines similar to what Xiaomi did with its recently announced Redmi Note 2 Prime. A MediaTek Helio X10 is no slouch with 2 GB of RAM, but it really makes us wonder, about what happens to the humble OnePlus One?
According to past reports and rumours, the OnePlus X is expected to be priced around 250 USD, which converts to Rs 16,290. So with a newer chipset, what happens to the OnePlus One, that is priced at Rs 19,999 on Amazon?
More importantly, both smartphones, sport a glass and plastic construction. So it really makes us wonder what OnePlus is up to here.
Moreover, the OnePlus X is expected to splash-proof as well, similar to the Moto G3 and Moto X Play that launched recently.
So it is pretty clear that pricing will play a big role for the upcoming OnePlus X. The company seems to have played it smart by delivering a smartphone that sits between the Moto X Play, Moto G3 and a little before its OnePlus One. However, let's just hope that it does not eat into the OnePlus One's sales with its updated internals and features.
[Also Read: How the OnePlus X Differs From Other Oneplus Smartphones?]
TAGS: OnePlus X, OnePlus, Mobile Phones, Android