Leaked: Sony Xperia Z4 Smartphone's Digitizer Gets Compared With Z3
We knew that Sony had been working on it, finally we have some proof.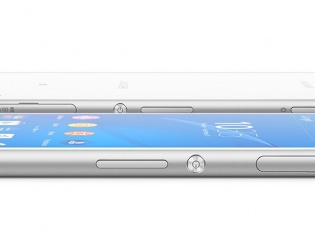 Some new images of the Xperia Z4 smartphone's display digitizer have leaked online. Fortunately for us, we get to see it alongside a panel from the current Z3 smartphone which is great because we can now clearly tell the updated bits.
The panel is almost similar in size to the current Xperia Z3 smartphone. We do know that Sony will finally be upgrading to a Quad HD (2560 x 1440 pixel) array for its upcoming beast. The panel measures in at 5.2 inches and while the dimensions do remain the same, the sensors have switched places.
What is different are the speaker slots that now go back to the older design of the Xperia Z2. The speakers will now be placed to the top and bottom edge of the display compared to the one on the Z3 that are a lot closer to the actual viewing area. Let's just hope that the whole gap problem that showed up on the Z2 does not shows its ugly face once again along with the heating issue that has not been solved since. Indeed we cannot expect much change from Sony as the company has not deviated much from its OmniBalance design philosophy (even though it was supposed to). But like all companies these days (including Samsung) change is the need of the hour.
While rumours are that SONY may unveil its smartphone at the CES (Consumer Electronics Show) 2015 in January, there is a chance that the Japanese electronics giant may show up with everyone else at the Mobile World Congress 2015 in Barcelona as well. But keeping in mind that Sony is struggling with its mobile sales, we should see the smartphone maker at CES itself, so that they at least a head start.
TAGS: Mobile Phones, Android, Sony