Rumour: Xperia Z4 Range To Get Much-Needed Spec Bump
While the Xperia Z3 was not much to talk about, Sony seems to be working on bringing its Xperia range on par with offerings from Samsung and Apple.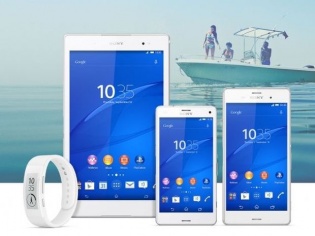 Sony just like Samsung, seems to be pretty much beaten down this year. The lack of innovation and ideas could be the reason to blame, but we think it has more to do with both companies withholding on hardware while others like LG moved ahead. Samsung failed to show up with a Quad HD display at the MWC at Barcelona while Sony's Z2, although impressive failed to bring something good to the table in terms of hardware. The same could be said with the IFA Berlin event where Sony simply fixed the bugs with the Z2's hardware (the phone still heats up) with the Xperia Z3.
After a bad run, rumours are now pointing to Sony being proactive and actually preparing something new for its upcoming Z4 range. Yes, Sony did announce that it would no longer work with the 6 month product release cycle that it earlier said it would stick to; but seems like 1 refresh a year with some innovation will do it some good.
We start off with the Xperia Z4 Tablet, a device that seems outdated only by its hardware for now. News is, that the tablet will finally see a Quad HD display compressed into a 10 inch panel even though Sony is pushing hard to deliver a 3840 x 2160 display to deliver a true 4K experience, to match its 4K video. This is especially considering that the new 64-bit, Qualcomm Snapdragon 810 chipsets will be out soon. Also expected are thinner bezels and twin stereo speakers. Expect a 4 GB of RAM with 32 GB of internal memory along with a 13 MP primary and an 8 MP front-facing camera unit.
Next up is the flagship Xperia Z4 that should technically be upgraded to a quad HD display, but there is no news on that front just yet. Sony will apparently move to Qi Wireless charging and push off those magnetic charging ports that we have been seeing since the Z (wonder what took them so long). With fewer ports, expect a better water resistance rating.
Lastly we have the Z3 Compact that will finally get upgraded to a Full HD display and be the sharpest one around the block as well. This is because Sony will compress that Full HD display and retain the same 4.6 inch screen size delivering some pretty good pixel density figures. As for the Z4 Ultra that has been skipped on a couple of times, it will see a quad HD display upgrade at the most.
TAGS: Mobile Phones, Tablets, Sony, Android