Rumour: Apple iPhone 5S To Launch In June, iPhone 6 Near 2013-End
Also, Apple iPad mini 2 could come in September.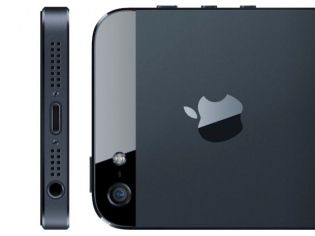 A lot of rumours are making the rounds as far as next-gen iDevices are concerned and although it is the 1st of April, these seem to have got nothing to do with the Fool's Day. Apple's next-gen flagship smartphone – the iPhone 5S is reportedly being readied for a June 2013 launch according to CNET quoting the Japanese website Mac Fan. This could happen during the WWDC that will happen in the second week of June. As a matter of fact, the website goes as far as to mention that the new handset will launch on 20th June and will go on sale in July. Additionally, it mentions that Apple will also launch in August, the rumoured low-cost version of the iPhone meant for the developing markets of India and China, as a pre-paid device.

Since iOS 7 is likely to be announced at WWDC for developers to play and familiarise with it to develop apps on the new OS, the new iPhone may not come with the new OS right from the start. It has been speculated by Stabley Times that rather, Apple may launch the iPhone 6 towards the end of 2013 with the spanking new OS and apps ready to use. This will also make it better for Apple as it will have several devices using the new Lightning port interface, thus allowing it to put to rest the older iDevices with the dock interface.

In other news, an announcement of the iPad mini 2 could be on the cards very soon, according to a report on Capital Technologies. The next version of the shrunk-down iPad will supposedly launch by September this year. This is rather believable because it works with the yearly product cycle of Apple. The rumoured specs of the upcoming tablet include a 7.8" screen similar to its predecessor, although it will have the hi-res Retina display at this time. It is also likely to run iOS 7. There may be other improvements such as a faster and newer generation SoC, although details about the same are not available at this point. We can expect Apple to virtually replace the iPad mini with the newer iteration when it launches, just like it does with the iPad, so buyers will not have to worry about being confused.

The rumours seem to be plausible as if Apple indeed launches its products as speculated, then it will be in a better position to combat competition from the upcoming Samsung GALAXY S4, and the GALAXY S4 mini, in addition to the other GALAXY clones from the Korean company. As is the case with all rumours, all of the above are to be taken with a pinch of salt, each.