Confirmed: Apple Will Not Make Cheaper iPhone
Company exec Phil Schiller puts the rumours to rest; says market share doesn't worry the company.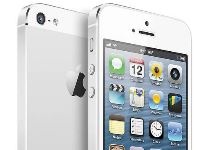 It is finally confirmed — Apple will not make a cheaper version of the iPhone. Company senior Vice President of worldwide marketing, Phil Schiller has reportedly told the Chinese daily Shanghai Evening News, that the Cupertino-based company will not develop a cheaper version of the smartphone for the budget segment. Dispelling earlier rumours, Schiller said that this market share is not Apple's primary concern. He added that the company focuses more on delivering the best quality product, stressing that the iPhone delivered a superior user experience. The company, with 21 per cent global smartphone shipments share is currently behind its competitor, Samsung which holds 33 per cent.
The iPhone was envisioned to be a single smartphone by the company, as against the confusing number of models manufactured by its competition. Launched six years ago, it was met with scepticism about having a touchscreen and only one Home button. However, by now it is clear that the company's vision of surging ahead with just a single smartphone model with a radical design has worked in its favour.
It is also known that Steve Jobs had famously stated 3.5" to be the perfect size for the iPhone screen, as it offers the best possibility of one-handed usage. A year after Jobs' demise, the company did launch the iPhone 5 with a larger 4" screen, thus defying its former founder in a way, but at retained the handset's width. In the same way, it may also be possible that the company may bend to market forces and bring out a cheaper iPhone. While this may not happen soon, as Schiller confirmed, but it can be an option the company will have to keep in mind: It does have to keep up with a growing army of Droids and WP devices.
TAGS: Mobile Phones, Apple, iPhone, Jayesh