Motorola Moto X (2014) Review: Packs-In Power, But Lacks Elegance | TechTree.com
Motorola Moto X (2014) Review: Packs-In Power, But Lacks Elegance
Amazingly powerful phone with pathetic camera and average battery life.
Rating

3.5
/5
07th Nov 2014
Pros:
Killer screen; Smooth UI navigation; Excellent gaming performance; Very good music output; Kitkat 4.4.4 out-of-the-box.
Cons:
Lacks the premium touch; Disappointing camera; Average battery life; Limited storage; Not ideal for one-handed usage.
Motorola Moto X (2014)
Price: Rs 33,000
With the first-gen Moto X, Motorola proved that it is possible to deliver good performance without squeezing-in absurdly powerful processor. It became popular among users who prefer sensibly-sized phones. This year, Motorola has rolled-out the Moto X's successor with a bigger screen, faster processor, and better camera. However, does that make it a better phone overall?
Design And Build
Looking at its front, the Moto X (2nd gen) reminds you of the GALAXY S III. It has similar glossy finish rounded corners. Just like Samsung, Motorola has sprinkled those ugly sensors all around the screen. The grilles on the front-panel doesn't help with the aesthetics either. Since these grilles are slightly raised, one of my colleagues (name withheld) confused it for buttons.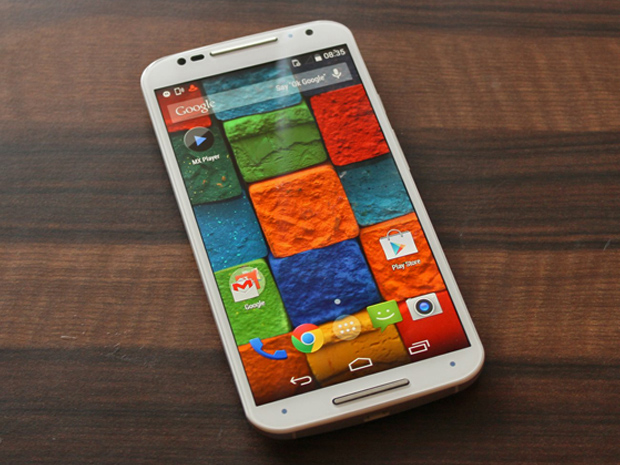 The back-panel is where the Moto X stands out in the crowd. Apart from a wide selection of colours in the plastic version, you get to choose four finishes in the wooden variant. The handset, we have has a Bamboo finish on the back. With the wood texture, it looks and feels unique, but not premium for sure. To make the matters worse, the dual LED flash assembly around the camera lens looks odd on the wooden back. Aesthetically, it just can't justify its Rs 32,000 price tag.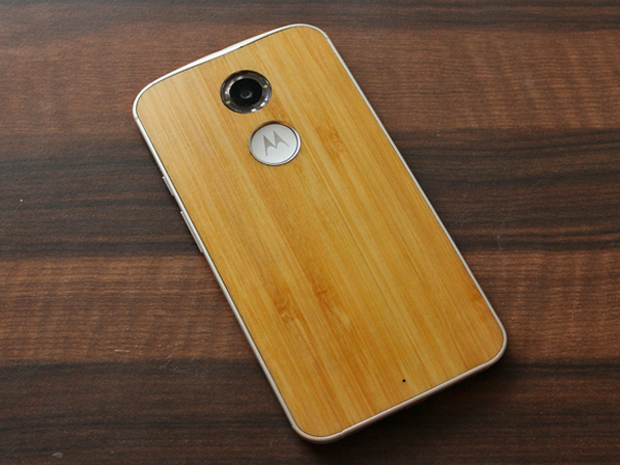 Considering the phone's size, Motorola has got the button placement right. The Lock/Power button and Volume Rocker are on the right-hand side — easily accessible with your thumb. A nano-SIM slot, and 3.5 mm jack sits at the top, while the micro-USB port has been placed at the bottom side.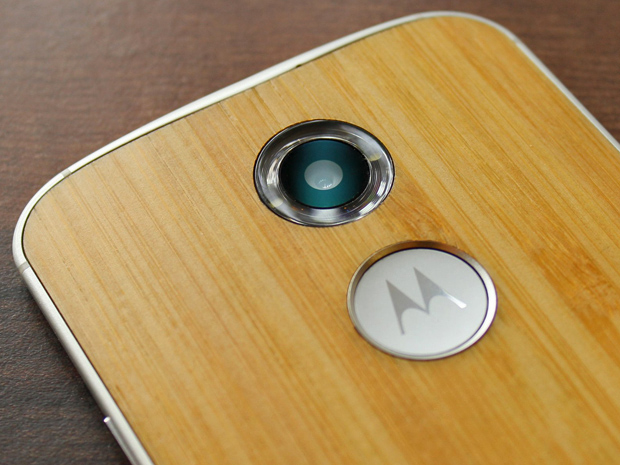 Screen
The Moto X (2014) features a 5.2-inch Full HD AMOLED screen. The colours look absolutely brilliant on it. The screen makes the colours pop-out. Say goodbye to backlighting bleeding, as AMOLED screens don't require backlighting at all. For those who didn't know, AMOLED screens are emissive. At the pixel density of 424, the screen is impressively sharp. It is protected by the latest scratch-resistant Gorilla Glass 3. Overall, it's one of the best screens in terms of picture quality. Overall, the screen is bigger and better than that of its predecessor. However, sunlight legibility is its Achilles' heel.
Key Specifications
Unlike its predecessor, the Moto X (2014) is all about raw power. Backed by a Snapdragon 801 chip (quad-core clocked at 2.5 GHz), it's the most powerful handset in its price-range. The internal storage is 16 GB. Of which 12 GB is user accessible. Most Android fans will be disappointed by the lack of memory expansion slot. This single SIM phone comes with a 13 megapixel camera with dual LED flash. Other specs include Wi-FI, A-GPS, Bluetooth 4.0, and 2300 mAh battery.
Software
The new Moto X ships with Android 4.4.4 KitKat. Since Motorola has stopped customising Android after its disastrous MotoBlur UI, the launcher on Moto X is similar to what you get on the Nexus devices. Needless to say, it's an ideal choice for the Android purists. Thanks to those IR sensors on the front, the phone offers a few touch-less controls. For instance, you can silent an incoming call by simple waving your hand over the screen. The Moto X (2014) will also be one of the first few handsets to receive Android Lollipop update.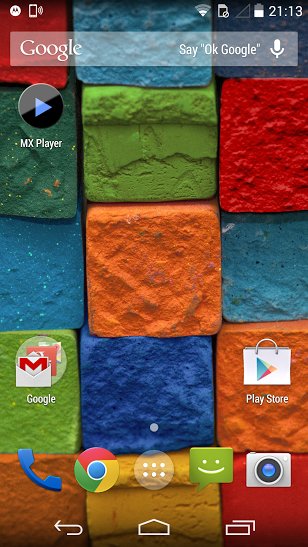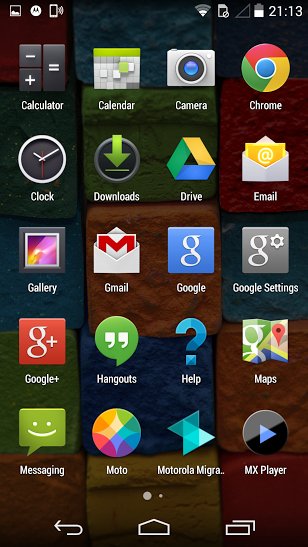 The interface is cleaner than what you get on most Android phones from other manufacturers such as LG and Samsung. However, compared to the Nexus 5, the icons look unusually big on this handset. Plus, there are still no guidelines on the icon design. Some of them are boxed, a few curved, while the rest are just random. Such things are fine on a budget handset, but if I'm paying more than 30k, the phone better deliver a polished interface.
Unlike most Android phones, swiping between screens is very smooth. Even while heavy multitasking, the phone does not slow down. In our gaming test, I wasted hours downloading and playing titles such as GT Racing 2, Asphalt 8, Modern Combat 5. The phone had no issue running any of these games in their full glory. So, if you are into mobile gaming, the Moto X (2014) is the phone to go for. For its synthetic benchmark scores, check out our hands-on article.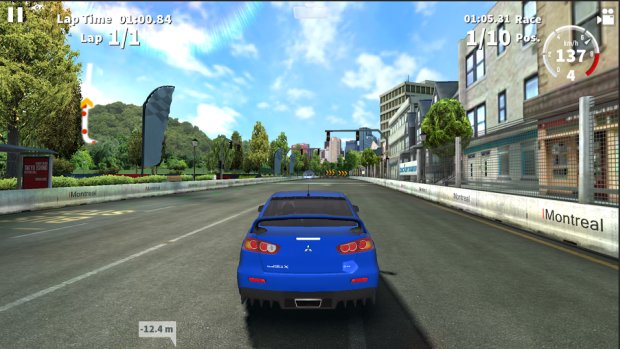 Multimedia
The Moto X comes with swanky earphones that look similar to Apple's earpods. However, the similarities end right there. Motorola's earphones not only sound terrible, but are also incredibly uneasy to wear. When paired with after-market earphones, the Moto X offers great sound quality. Additionally, you get plenty of equaliser settings.

Motorola has nailed it in terms of video playback. All the popular formats, including MP4, AVI, MKV work without an issue. High bit-rate videos also ran without trouble. All in all, the Moto X is a great phone for content consumption.
Camera
The new Moto X sports a 13 megapixel camera with dual LED flash. You can trigger the camera with a flick of your wrist (when holding phone). The camera interface is almost non-existing, until you swipe from the left side. On the settings dial you get toggles for flash, shutter sound, panorama, aspect ratio, HDR, and video. However, there's nothing to control the ISO, white balance. Well, forget that, you can't even select the megapixel count. In 16:9 ratio, the camera shoots at 9.7 megapixel, whereas in 4:3 mode, it utilises 13 megapixels. Clicking a photo is simple. All you have to do is tab on the screen. The camera is quick. If you don't move your finger quickly, the camera captures multiple images and save them in one go.
Coming to the subject of image quality, the new Moto X is disappointing. Even in proper light conditions, it doesn't capture much detail. Focusing is a hit-and-miss affair. On an average, 2 out 10 snaps are out of focus. Indoors, you get a lot of visual noise. The low-light performance is pathetic. You can see its comparison with the Lumia 830 below: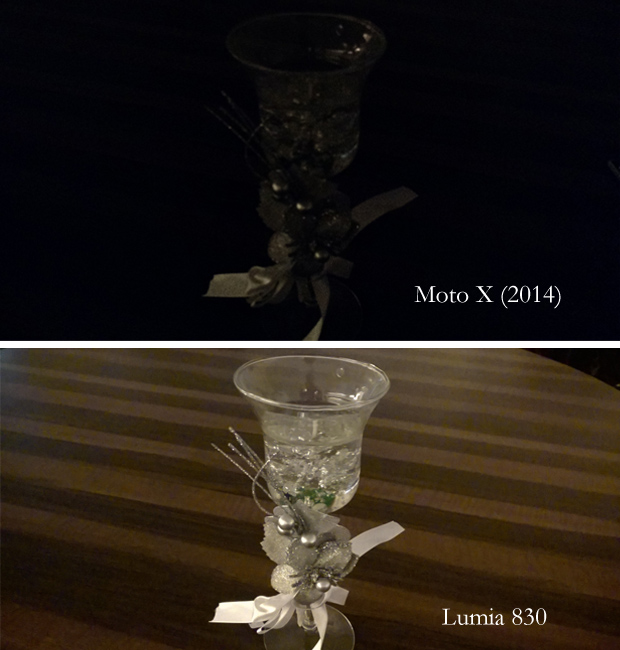 Low-light shot without using flash.
Calling And Messaging
The Moto X (2014) features a nano-SIM card, which is slowly becoming a norm for expensive handsets. The device's network reception and call quality are spot-on.
Unlike the Nexus 4, the Moto X comes with a proper Messaging app. So you are not forced to use Hangouts just to send a simple text.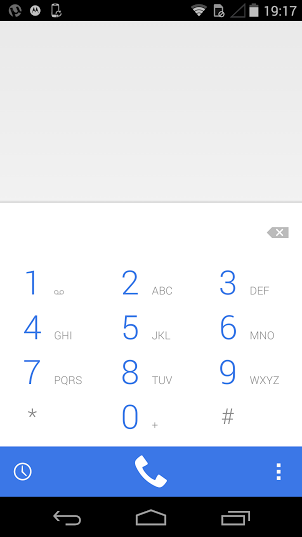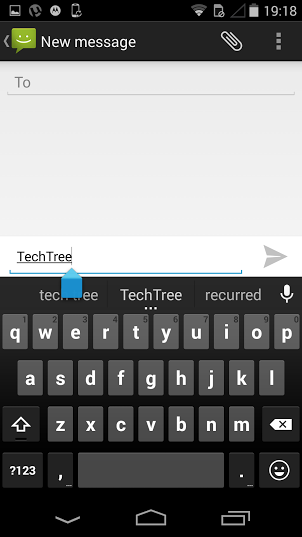 Battery
The new Moto X xomes with a 2300 mAh battery. The phone supports Qualcomm's rapid charge tech. However, it's not compatible with bundled wall-charger. So to make of this feature, you have to get a Motorola Turbo charger that costs around Rs 2000. On a full-charge, the phone lasts from dusk till dawn. Now, compared to similarly priced phones, that's quite disappointing.
Verdict
The Moto X is powerful handset with an excellent screen. So if you are into gaming, go for this handset. However, priced at Rs 33,000, the phone doesn't feel premium. The battery performance is underwhelming. If you have any love for camera, stay away from the Moto X. In this price-range, the HTC One (E8) also has its share of drawbacks, but given a choice I'll rather pick it over the Moto X (2014).
Features: 4/5
Design and Build Quality: 3/5
Performance: 4/5
Value For Money: 4/5
Mojo: 4/5
Overall Rating: 3.5/5
Product Shots: Khozema
TAGS: Mobile Phones, Android, Lenovo, Motorola, Motorola Moto X (2nd Gen.)