Review: Canon PowerShot S200
Easy to use, but over-priced and slightly colour blind to own.
Rating

3
/5
29th Nov 2013
Pros:
Sleek; Easy to use; Wi-Fi/GPS enabled; 1/1.7" wide CMOS sensor.
Cons:
Glossy finish; Low optical zoom; No support for RAW format; Few video recording options; Colour blind.
Canon PowerShot S200
MRP: Rs 20,000
Who Should Buy it:
Enthusiasts who are looking for a camera with Wi-Fi and Geo tagging support on Android/iOS Smartphones.
Those who want compact cameras with larger sensors.
Those looking for decent low-light photography.
If you want a camera that is easy to use.
Who Shouldn't:
Those looking for extensive post-processing, no RAW support here.
Those looking to shoot a lot of videos.
Who don't appreciate glossy finish on their gadgets.
If you want more optical zoom.
Those who like the colours in their images to be .
While Canon's DSLR series has quite a steady fan following, the competition in the current point and shoot camera segment is very tight. As camera phones these days boast of larger sensors, and higher megapixel counts, digital camera makers now have to come up with better snappers to make a strong case for themselves. Will Canon's latest PowerShot S200 with a 1/1.7" sensor offer the best deal for its price tag? Let's find out.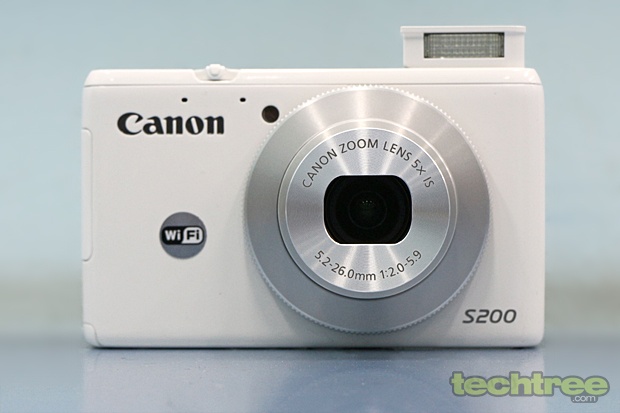 Build and Ergonomics
As we described in our initial impressions, the camera is too glossy for my liking, but canon has managed to give it a non-tacky, but not-so-premium look. Despite the absence of any visible grips (which seems to be a norm with digital cameras these days, check out the Sony RX100M2 for instance); it doesn't really slip off your hands as I felt at first — after playing around it for a while (with a wrist strap attached) is it quite ergonomic to use. The body has been crafted using high-quality plastic with metal buttons. The camera features a pop-up flash, similar to what we've seen on FujiFilm cameras, with the manual button located at the left. Usually, you'd expect the button to be at the back, but looks like canon has changed its placement to make the snapper more compact. The right sports a mini USB and HDMI Out ports.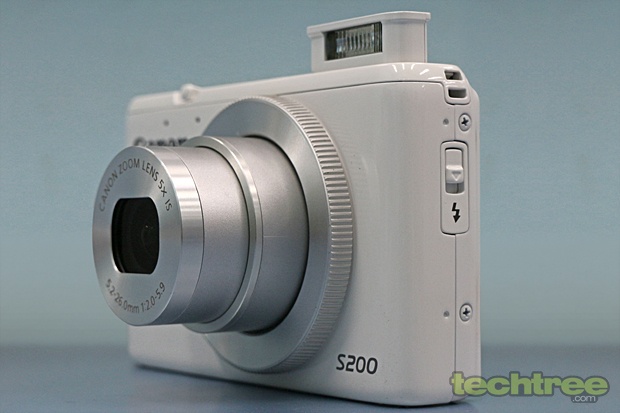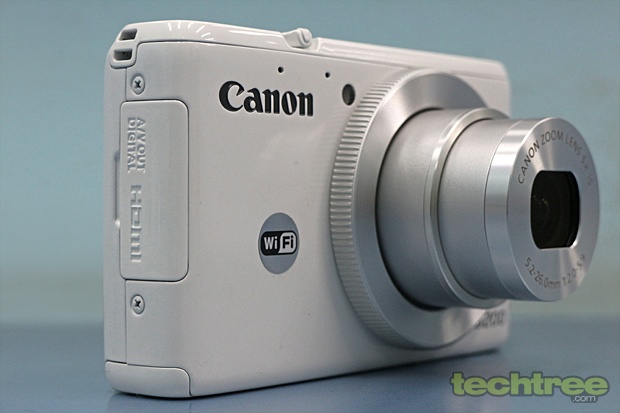 Like most cameras these days, it has two control rings — one around the lens and the other around the menu dial. The zoom control is around the shutter button. The shooting mode dial lets you shoot in the Aperture priority mode (AV), Shutter priority (TV), Manual (M), Program (P), Live mode, portrait mode (SCN), and Creative Filters mode. The back is dominated by a 3" non-touch LCD screen, and other controls. Check out more specs at the end of the article.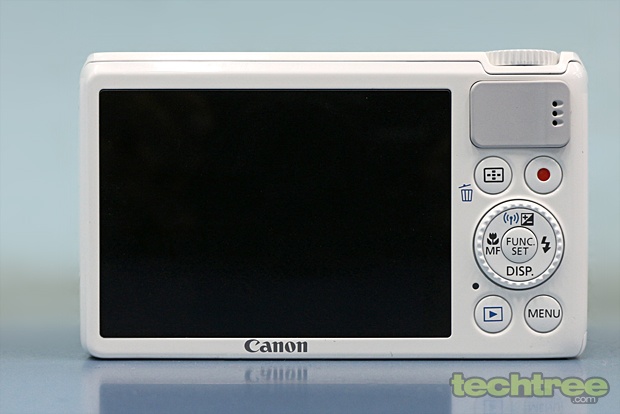 Ease Of Use
This is a 10.1 MP camera with 5x optical zoom with built-in image stabilisation and manual focus settings, which includes macro focus. The movie recording option is not on the mode selection dial; it is placed next to the focus point button. The only let down in the video mode is that you can shoot only in two formats: HD (720p) or VGA, nothing in between. More on that in the performance section. While the menu options let you deal with more advanced options such as digital zoom, red eye reduction, flash settings, and setting control ring functions, handy functions such as ISO settings, colour enhancements, white balance, images/movie quality settings, etc can be found within the function setting button. The camera is quite easy to use: the front ring controls the aperture value, the back controls shutter speeds. You can change this via the menu settings to suit your needs. Overall, it's the kind of camera you can use without relying on any manuals, which is a good thing.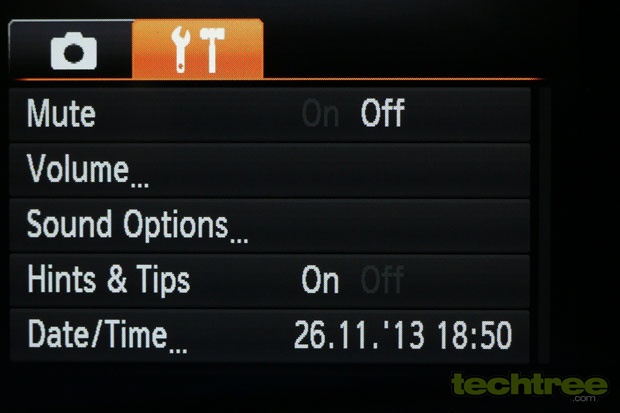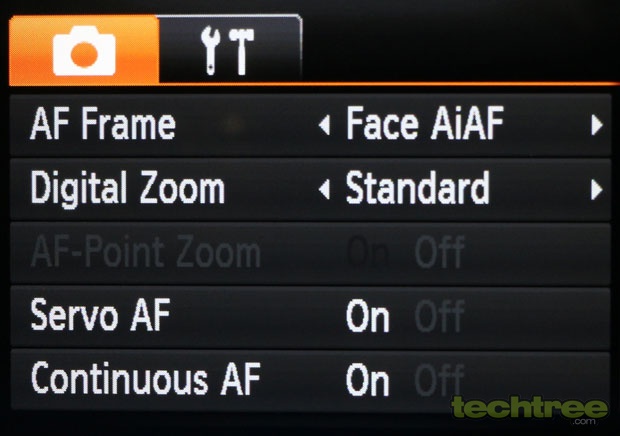 Performance
The first plus here is that it is very easy to handle. The camera offers ample white balance, and colour refinement options (similar to scene selection) for those who want to experiment with their clicks. That said, since there is no RAW file support, you can't undo/apply any of these effects in post-processing, which is a bit of a downer. Even at 5x optical zoom, the image stabilisation does a fine job.
As for creative filters, you can pick between Fish-eye Effect, Miniature Effect, Toy Camera Effect, Soft Focus, Monochrome, Super Vivid, Poster Effect, Colour Accent, and Colour Swap.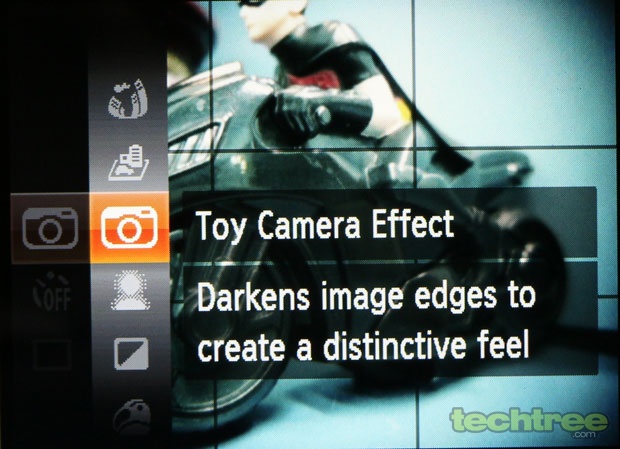 Creative filters/ Scene selction modes.
I'm not a big fan of these filters, so check out the gallery below to see if these work for you.
Another letdown is the video mode. Like I mentioned earlier, you can either shoot at 720p or VGA, nothing in between. You can half-press the shutter button to change focus object, but that takes at least a couple of seconds. The movie clips are saved in MOV format, and offer smooth playback — no complaints with the quality.
Coming to ISO Settings, you can shoot between ISO 80 – 6400. Shots up to ISO 800 are quite usable, with acceptable amount of photo grain. After that though, the moiré is too high.
Moving to the Wi-Fi, you need to start with the CameraWindow which is available only for Android and iOS users. The camera is very snappy to connect on Wi-Fi on an Andriod handset, and lets you transfer images along with geo-tagging them.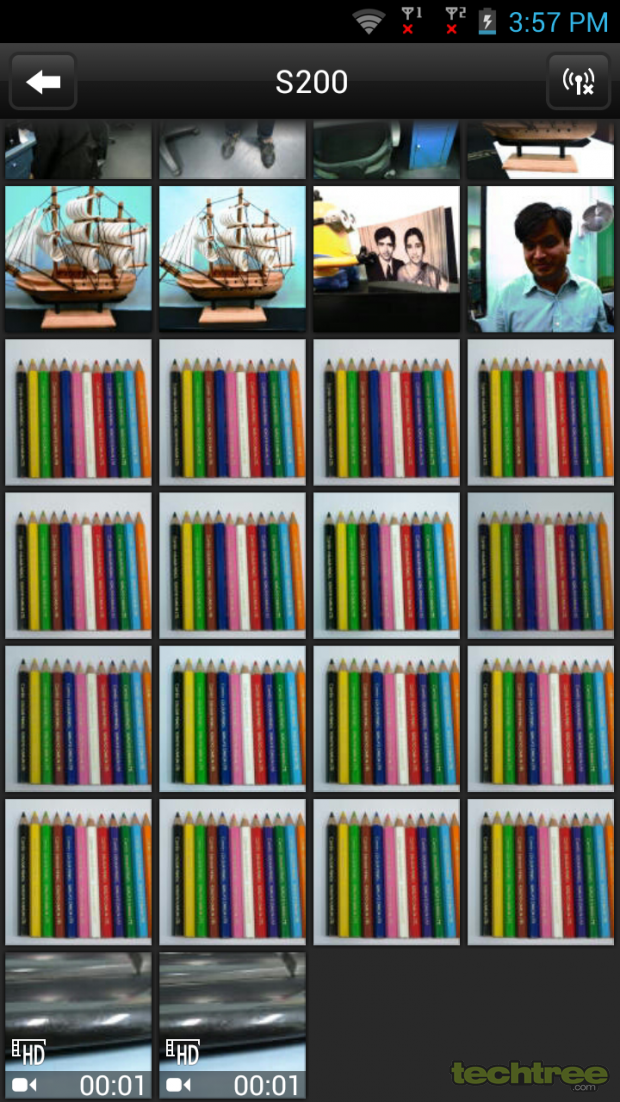 The amount of details captured in low light shots is quite impressive too. While overall this is a delightful camera to work with, you may have a few issues when dealing with blues and purples; the camera just cannot tell them apart! Also, it has a tendency to over-exaggerate reds. Just go back to the ISO test shots and try to figure out which pencil is of which hue. So when you couple it with the fact that there is no RAW support, you cant really fix any of these issues during post processing without damaging image quality.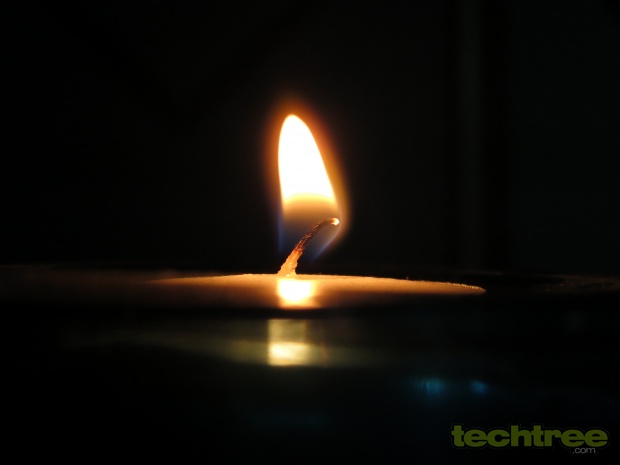 Verdict
The Canon PowerShot S200 is quite an interesting successor to the S110 that was unveiled last year. That Canon doesn't have too many point and shoot options with large-sized sensor does damage its position. After these two 1/1.7-inchers, the next option is the uber-expensive PowerShot G1 X with a 1.5" sensor (MRP Rs 48,000). In its own right, with a watered-down DIGIC 5 Image processor, the S200 is a fine camera, but the partial colour-blindness is something that you just cannot overlook, and especially at Rs 20,000. That said, the pricing could've been more competitive, or at least 10X optical zoom would have been a better value addition.
Features: 3.5/5
Design And Build Quality: 3.5/5
Performance: 3/5
Value For Money: 2.5/5
Mojo: 3/5
Overall Rating: 3/5
Specifications:
10.1 MP (effective).
DIGIC 5 processor.
Sensor size: 1/1.7-inch (CMOS).
5x optical zoom; 8x digital zoom.
Image Stabilization System (IS): Lens-shift type.
3" LCD Monitor.
Shutter Speed: 1 – 1/2000sec.
Aperture values: f/2.0-f/8.0
Check out complete specs here.
TAGS: Cameras, Canon, PowerShot