Review: XOLO Q1000S | TechTree.com
Review: XOLO Q1000S
A promising phone with room for improvement.
Rating

3.5
/5
09th Oct 2013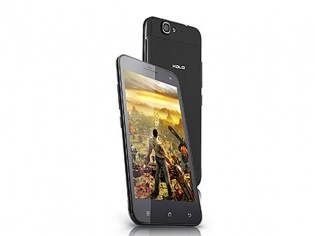 Pros:
Impressive design; Sharp HD screen; Smooth UI; Good sound output.
Cons:
Lack of precision is build; Not ideal for single-handed use; Doesn't ship with the latest version of the OS.
XOLO Q1000S
MRP: Rs 19,000
Street Price: Rs 16,000

The XOLO Q1000S is the slimmest domestic handset in India that brags of a sleek 7 mm body. It's also XOLO's most expensive phone to feature a MediaTek processor. It promises a lot to shutterbugs too with its 13 megapixel camera. But does it deliver? Let's find out.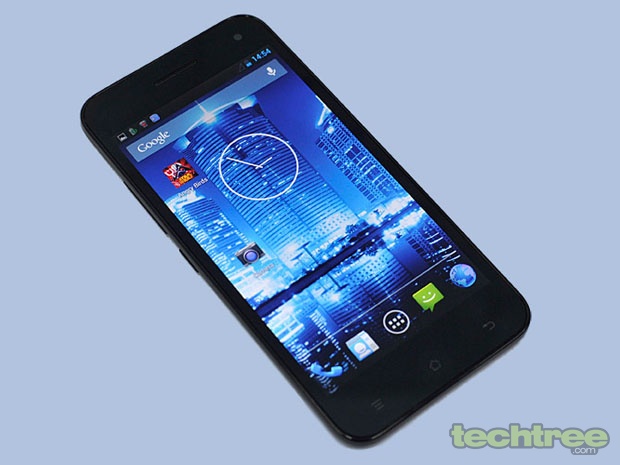 Aesthetics
The XOLO Q1000S is a sleek looking device built out of premium materials. The glass-covered front-panel adds up to the aesthetics, while the metallic back is a nice touch. At 7 mm, it's the slimmest smartphone ever produced by a domestic manufacturer. Unlike most domestic handsets, the phone looks taller, much like the iPhone 5. It has a unibody construction that does justice to the phone's flagship status. The flip-side is that it comes with a non-user-replaceable battery. I personally, don't care about a sealed battery compartment, but several consumers do. This top-end phone lacks a scratch-resistant screen though. In comparison, this phone's main rival, the Micromax Canvas 4 sports a Gorilla Glass display. I'm being nit-picky here, but the metallic ascend around the camera lens on the review unit wasn't properly aligned. So while XOLO has managed to deliver a stylish device, it has missed out on small details.





The navigation keys are a standard affair — Home, Back, and Options. As usual, these capacitive buttons are backlit, and offer haptic feedback when pressed. As opposed to most XOLO phones, the volume rocker and lock-button are placed on the left side. There's nothing, but a SIM-tray on the opposite side. The top of the device houses a 3.5 mm jack and a micro-USB port.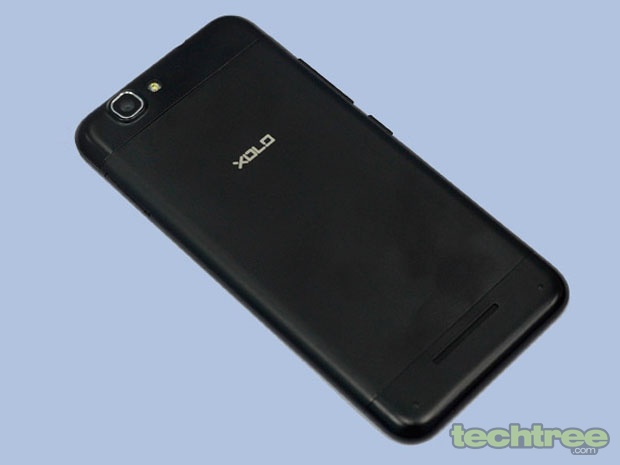 Display And Key Specs
The Q1000S sports a 5" IPS screen with pixel dimensions of 720x1280. The display uses OGS (One Glass Solution) technology that eliminates the space between your display and touchscreen. This has helped the company achieve the slim body. The screen is impressively bright, and offers wide viewing angles. It is sharp and the colour reproduction is good. But, it didn't look as vibrant as that found on the recently reviewed XOLO Play T1000. However, the blacks could have been better. And due to the highly reflective layer of glass, the sunlight legibility takes a hit. As mentioned earlier, the screen lacks a scratch-protection. Therefore, make sure to apply a scratch-guard, which comes bundled with the device.
The Q1000S is powered by a quad-core MediaTek MTK 6589T chipset clocked at 1.5 GHz. Similar to the T1000, this phone comes with a single-SIM slot. It has 1 GB of RAM, and 16 GB of internal storage. Out of that, only 11.3 GB is user accessible. Considering the fact that the phone doesn't feature a MicroSD card slot, a lot of potential buyers will be disappointed. The phone flaunts a 13 megapixel rear camera with BSI 2 sensor that's said to enhance low-light photography. Similar to the Canvas 4, there's a 5 megapixel front-facing camera. Detailed specs can be found at the end of this review.
UI And Apps
The XOLO Q1000S ships with Android 4.2.1 (Jelly Bean). XOLO prefers not to make many changes to the stock UI. Therefore, if you've used the vanilla ROM, you'll feel very much at home. As usual, you get multiple home screens. The Menu comprises of a couple of tabs namely Apps and Widgets. Swiping down on a homescreen brings up a notification bar. Similarly, swiping with two fingers gives access to settings panel that contains Wi-Fi, Bluetooth, and auto-rotation toggles. The phone remains responsive most of the time, but the usual Android stability issues are still there. So don't be surprised to see error messages once in a while.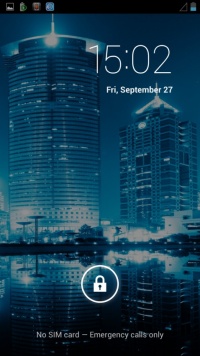 Since the phone is based on MediaTek SoC, high-end games such as Real Racing 3 are out of question. All is not lost though, as Dead Trigger and ShadowGun work perfectly fine on this phone. In AnTuTu, the device hit the 12,464 mark. Considering the sub-10k Zen Ultrafone 701HD manages to match that number, many will find the Q1000S's score a bit under whelming. But we are not ones to give undue importance to synthetic benchmark scores.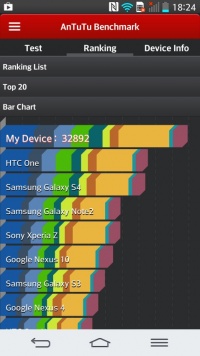 Camera And Multimedia
The phone comes with a 13 megapixel rear camera with an LED flash. As usual, the camera offers quite a few settings including white balance, exposure, and saturation. Then there are various modes that include Normal, face beauty, HDR, panorama, and multi-angle. Speaking of image quality, the details and colours are quite pleasant. Click here, to view the untouched camera sample. For outdoor shots, the camera is quite good. However, despite the much-hyped BSI 2 sensor, the low-light performance is disappointing. The photographs turn out to be quite dark and grainy when the light conditions aren't ideal. Moving on to video recording capabilities, the handset can record 1080p videos. Similar to the still images, the videos come out fine at well lit places, but falters in low-light conditions.

The phone's sound quality is very good via the earphones. The music player's interface is stock Android. Moving on to video playback, the phone supports 1080p videos. A few file formats including MKV aren't supported out of the box. However, you can overcome this limitation by installing a good third-party app like MX Player.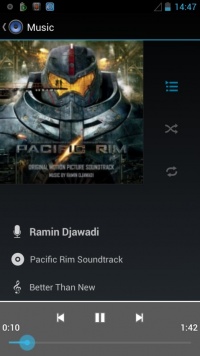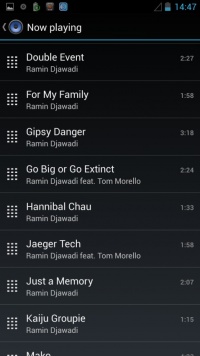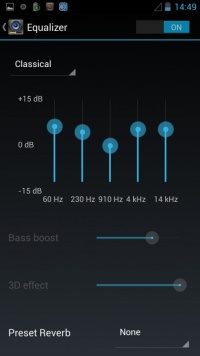 Telephony And Messaging
Similar to the XOLO Play T1000, this phone only supports a single-SIM. Now whether you like it or not is totally subjective. Those who are not very fond of managing multiple SIMs will take it as a blessing, while others will crib about it. The handset's network reception and call quality are pretty good. On the messaging front, the on-screen keyboard is quite responsive.
Battery
The 2500 mAh battery easily lasts for day and a half with standard usage. In our video loop test, it managed to power the device for 6 hours. For a 5" quad-core Android phone, I think the battery's performance is good enough.

Verdict
With Q1000S, XOLO aimed to deliver a premium looking device in the mid-range segment. In terms of aesthetics, XOLO has nailed it. This unibody phone is the sleekest you can find at this price point. However, when it comes to build precision, XOLO has missed the trick. The company needs to focus on attention to detail. Moreover, I'm personally not convinced to choose a bigger 5-inch screen over single-handed usability. Overall, the Q1000S is good device with a lot of room for improvement. If you fancy a trendy looking device, you can consider the Q1000S. Otherwise, it makes sense to go for the XOLO Play T1000 that packs in an NVIDIA Tegra 3 chipset for a very good gaming experience, and costs a few thousand rupees less.

Features: 4/5
Design And Build Quality: 3/5
Performance: 4/5
Value For Money: 3.5/5
Mojo: 3.5/5

Overall Rating: 3.5/5

Specifications:
5-inch HD IPS Display with OGS Technology.
1.5 GHz quad-core MTK 6589T chipset, 1 GB RAM.
16 GB internal memory, No memory card slot.
13 megapixel rear camera with BSI 2 sensor.
5 megapixel front camera with BSI sensor.
2500 mAh battery.
Android Jelly Bean (4.2).

TAGS: Mobile Phones, Android, xolo