FIFA 13 (PS3)
The world's best football simulator just got better.
Rating

4.5
/5
24th Jan 2013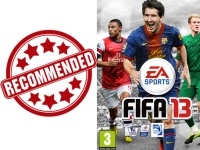 Pros:
Utterly realistic; Mini games are fun; EAS FC Matchday is fantastic; First touch control makes for a greater challenge.
Cons:
Occasional corruption of squad files in online seasons.
FIFA 13 (PS3)
Developer: EA Canada
Publisher: Electronic Arts
Genre: Simulation / Sports
Platforms: PC, PS3, PS2, PSP, PS Vita, X360
MRP: Rs 3,000 (PS3 and X360); Rs 1500 (PC)
Street Price (As On 28-Nov-2012): Approx. Rs 3000 (PS3 and X360); Rs 1500 (PC)
EA Sports' baby ran out as the clear winner in our comparison of the FIFA 13 and PES 13 demos a couple of months ago. It was the best package in terms of gameplay, design, and the overall experience. Having stayed loyal to Konami for close to six years between 2004 and 2010, I still feel an odd pang of guilt in talking up FIFA 13. Putting nostalgia to one side, though, there's no simpler way to say this: FIFA 13 is the best football simulator ever created.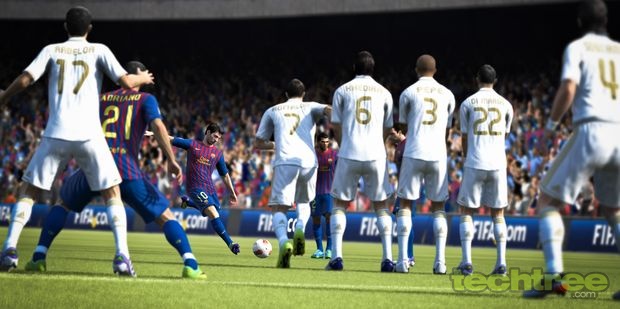 Things could get Messi here.
A Touch Of Class
FIFA 12, with its impact engine and tactical defending, took what is arguably EA Sports' flagship franchise to the next level of realism, completely revolutionising the football simulation genre. The staggering physics, coupled with the tension of timing your tackles rather than simply holding down the "X" button, put FIFA 12 in a completely different league from its only competitor. Konami's product almost seemed juvenile in comparison. This year, the theme (clichéd as it may sound) is evolution rather than revolution.
On the pitch, FIFA 13 feels largely the same as its predecessor. Players jostle and react to collisions even more naturally, and the comedic failures of the impact engine are non-existent. The only major change to gameplay is the addition of first touch controls (don't worry, they aren't anything like FIFA 2005's first touch debauchery) where a little flick of the right analogue stick in the correct direction helps trap balls and beat defenders. It's very potent when used well, but also frustrating when touches don't come off right. Anyone who's ever watched or played the game will appreciate that even the best players can make mistakes, and take heavy first touches when clean through on goal — and that's exactly what FIFA 13's new first control does. Not every touch or trap of the ball is going to do exactly what you expect. You'll be disgusted when you get it wrong and jubilant when you get it right. Exactly like in real life.


FIFA 13 redefines trapping and first touches.
A Match-day Keeps The Doctor Away
In terms of game modes, the newest addition is EAS FC Matchday, which is great for fans who like to play through the weekend's big matches before (or after) they're televised. EA hasn't simply tied in live fixtures for all of Europe's premier football leagues, though; it's gone one better — the teams and squads are the same as the real-world squads announced on match-day, and the form of individual players is reflected as well. Van Persie on a hot scoring streak? Expect to see his stats boosted by a few points in your squad. John Terry banned for being racist? He won't be available for selection. EA has subtly brought together real world and simulation, and done it brilliantly.
Career mode has its own additions as well. Everything in the game seems to have a slick Sky Sports overlay; the look really works well, particularly in the Career mode — with tabloid headlines screaming all over the place to make you feel right at home in the world of football management. Contracts and negotiations have been revamped to feel more authentic, and players now have the option of managing international teams. The whole experience is a lot deeper, but it's no substitute to Football Manager 2013.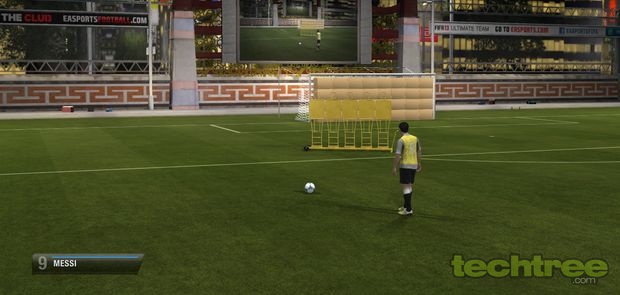 Skill games are great fillers and a good way to improve how you play.
It's In The Game
No matter how improved the Career Mode is, Ultimate Team and Online Seasons are — in my opinion — the best ways to experience FIFA 13. Ultimate Team is the closest EA can come to challenging PES's Master League without a copyright infringement, and wheeling and dealing your way to a team of invincibles is oodles of fun. EA's servers have been vastly improved, and are significantly more stable. Also, there's finally a provision to have your own custom formations saved in the Online Seasons mode so you don't have to change your team settings before every single match. The downside to this is that, occasionally, when EA updates its squads on the cloud, the files on your console tend to get corrupted. You'll have to delete them and start from scratch. It's a minor annoyance, and it's only happened to me a couple of times — but from forums online, it does seem to be a widely prevalent issue. However, server stability is better than last year, and instances of being 5 goals up only to be credited with a loss due to a server screw-up are few and far between.
Over To Martin Tyler
Keeping with the Sky Sports theme, Martin Tyler's voice — synonymous with everything football — is all over the game, from the commentary to the tutorials. In-game commentary with Tyler and Alan Smith is up to the mark (as always), and the game's soundtrack is lively and catchy (as always). In terms of visuals, the game engine looks exactly like last year (which, in case you're wondering, is very, very good). Little mini-games serve as fillers in the loading screens, and while passing time, they also challenge you to improve your precision with free-kicks, passes, shots, and tricks.
There are more than 500 licensed teams within the game, which is more than anyone (except those three ardent fans of India's I-League) could ask for.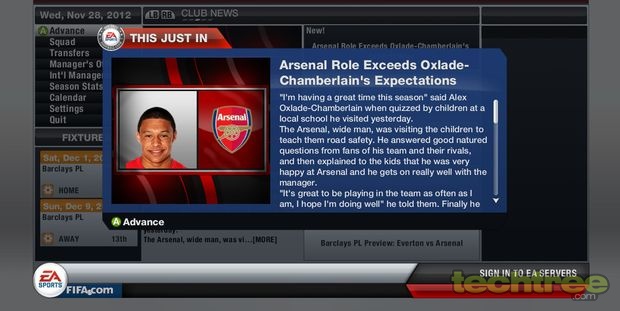 Career mode or Mumbai Mirror? You decide.
The Beautiful Game's Beautiful Game
I've spent over 50 hours with FIFA 13 and I still can't get enough of it. It's almost an annoyance now, because it keeps me from playing other games — even those for which I have review deadlines. EA has done a great job of upgrading FIFA's look and feel in 2013, subtly linking it to the real world and making it even more engaging for fans — of not just the franchise, but the sport itself. The little improvements to gameplay are significant enough to make the game more realistic, and online play is as addictive as ever.
I looked at FIFA 12 last year and thought there was no conceivable way for football simulation to be any better. I'm overjoyed to have been proven wrong.
Gameplay And Design: 5/5
Graphics: 4/5
Sound: 4/5
Mojo: 5/5
Overall Rating: 4.5/5
TAGS: Gaming, PlayStation, Sports, TheBanat