Review: Nokia 808 PureView Camera
Miles ahead of other camera phones, almost as good as DSLRs.
Rating

4
/5
04th Oct 2012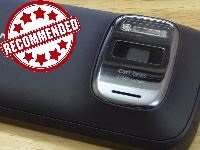 Pros:
Very good image quality; Advanced photography modes; Video stabilisation.
Cons:
Noisy in inadequate lighting; No burst mode; Lacks panorama mode; Macro mode requires minimum distance of 15 cm; Focussing issues in low-light conditions.
Nokia 808 PureView
MRP: Rs 35,000
Street Price (As On 25-Jun-2012): Rs 32,100 (BuyThePrice.com); Rs 32,500 (Flipkart.com; HomeShop18.com)


The Nokia 808 PureView has been making waves since it shocked the world with a 41 mp (effective 38 mp) image sensor at the Mobile World Congress 2012 earlier this year. When I first read the news, I assumed it to be a typo, but soon enough the existence of an extraordinarily large imaging sensor in the device was confirmed. The ailing Finnish manufacturer seems to have set its sights on regaining its honour through the 808 PureView, which offers the most powerful imaging features a camera phone has seen to date. It has also been claimed that this smartphone will make digital cameras obsolete. Now that the review of the smartphone is complete, let's take an in-depth look at the camera onboard this device.


The Nokia 808 PureView's 41 mp camera.

Design And Features
The 808 PureView is not really a bulky device when compared to contemporary smartphones, except the top rear portion that houses the powerful camera elements. It is, however, a bit heavier than other phones at 169 grammes, although that should not matter when you use it as a camera. The size is comfortable to hold for right-handed shooting. The shutter button that can be half-pressed for focus is placed at the top right when holding the 808 in landscape mode. Additionally, an on-screen shutter button is also available to reduce shake.

The Carl Zeiss lens is slightly recessed and therefore protected against scratches. It appears significantly larger than those generally found in camera phones, hinting at better low-light performance because of better light-gathering ability. An LED flash has been provided to take care of video shooting, while a Xenon flash illuminates the subject during still photography.
The camera UI is probably the most elaborate I've seen in mobile devices. In still photo mode, the user is provided with three options: Automatic (for newbies), Scenes (with preset scene modes), and Creative (another name for programmable shooting mode). There are eight different shooting modes under Scenes to suit various shooting situations. For those more serious about photography, Creative mode allows shooting in the PureView mode (8 mp, 5 mp, or 2 mp) or Full Resolution (38 mp uncompressed) mode. As you may already know, PureView mode attempts to compress a large image into a very small size to share online. You can specify almost every parameter including EV value, white balance, image resolution, aspect ratio, colour tones, and capturing mode, then save them as three custom presets. Bracketing is supported with 3 or 5 shots and various exposure adjustments. However, in-camera HDR is not available and you have to do this using an external programme. An Interval mode is also available, wherein touching the display with a long press will pop up the focus. Manual focus can be accomplished by using the touch-to-focus feature. Unfortunately, there is no burst mode, but you can simulate it by keeping the shutter key pressed. Surprisingly, panorama mode has also been omitted.
Video shooting also has Automatic, Scenes, and Creative options. There are four scene modes in this case. The Creative option has three custom video shooting modes that let the user select video capture resolution (1080p, 720p, or 360p), frame rate (30, 25, 24, and 15 fps), various colour tones, and other options such as brightness, saturation, and sharpness.

Performance
The camera comes alive within a second by simply pressing the shutter button. The button is very responsive, allowing the user to take quick snaps as the action progresses. However, saving the image takes around a second — a delay Nokia tries to mask by using an "image saving animation".

Zoom can be achieved by either pressing the volume control, or by swiping diagonally up the screen to focus on the central area. The second method is preferable, as it reduces the chance of camera shake. The camera can be zoomed to 3x in still image mode, with no loss in quality at 41 mp. It supports lossless zooming into a video with the following restrictions: 4x for 1080p, 6x for 720p, and 12x for 360p. The recorded video clips contain stereo sound, which is an added bonus. Macro mode is supported, but it can only focus on subjects placed at a distance of a minimum of 15 cm. You need to zoom in if you want to get better close-ups.
The camera captures colours better than most snappers I've laid my hands on. It captures fine details, as long as it's able to focus on the subject. However, the touch-to-focus interface is not really the best way to do the job, and can become an issue in inadequate lighting. Moreover, images tend to get a little noisy when the environment isn't bright enough. Here are a few example photos. Click on each image to view a full-size version.


Macro shots can be taken at 15 cm only, but quite a bit of detail is captured.


The same photo as the previous, but with full zoom.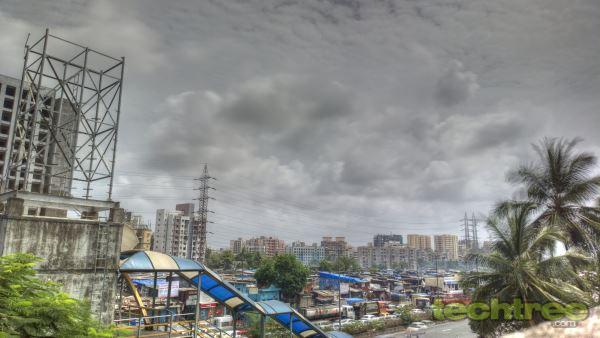 Bracketing mode allows you to take successive shots with varying exposures, which can be combined in an external programme to create an HDR image.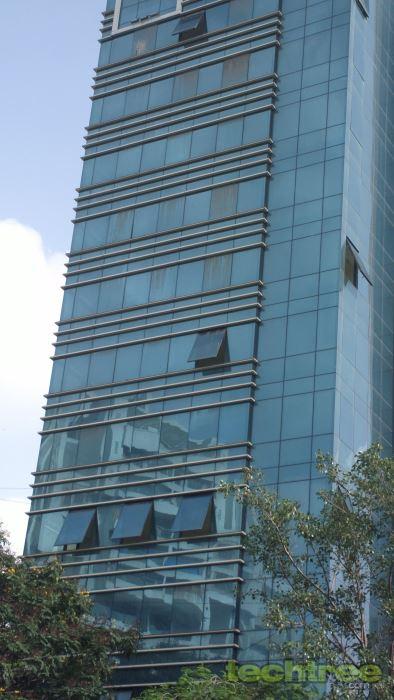 Photo taken at f/2.4, 1/109 sec, and ISO-50.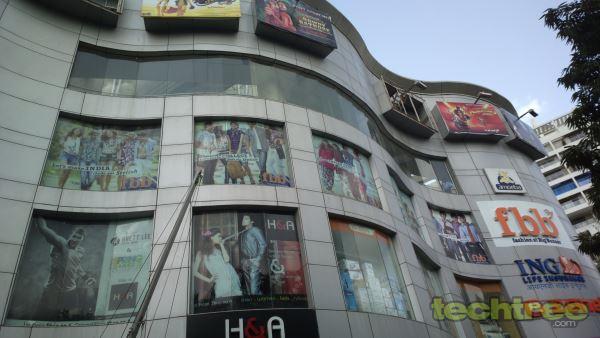 Photo taken at f/2.4, 1/100 sec, and ISO-100.


Bouquet showing flowers of various colours. Photo taken at f/2.4, 1/33 sec, and ISO-125.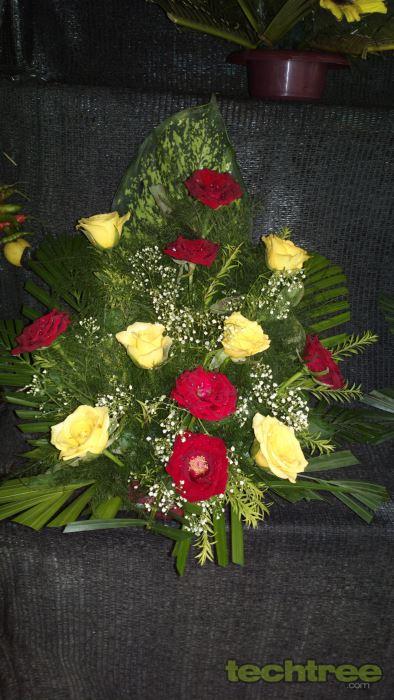 More flowers, more colours. Photo taken at f/2.4, 1/50 sec, and ISO-125.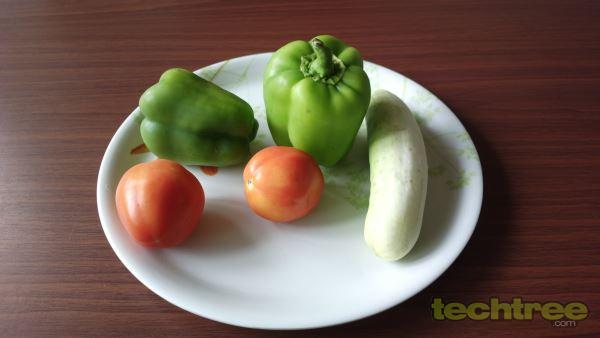 They look so good because they were just taken out of the fridge. Photo taken at f/2.4, 1/33 sec, and ISO-125.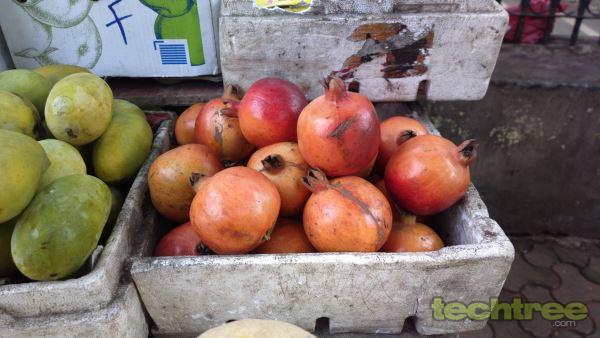 Photo taken at f/2.4, 1/50 sec, and ISO-64.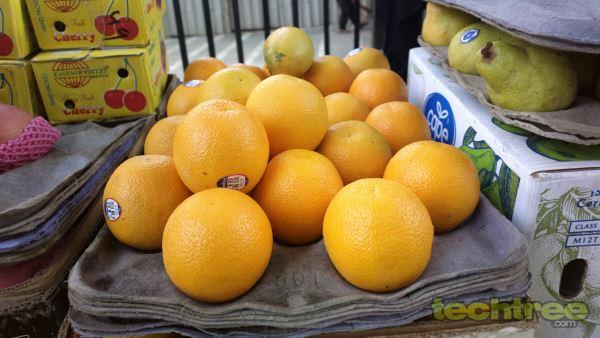 Photo taken at f/2.4, 1/100 sec, and ISO-100.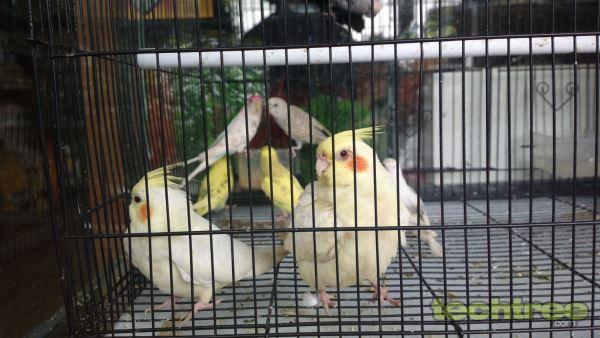 I hate to see them caged. Photo taken at f/2.4, 1/100 sec, and ISO-64.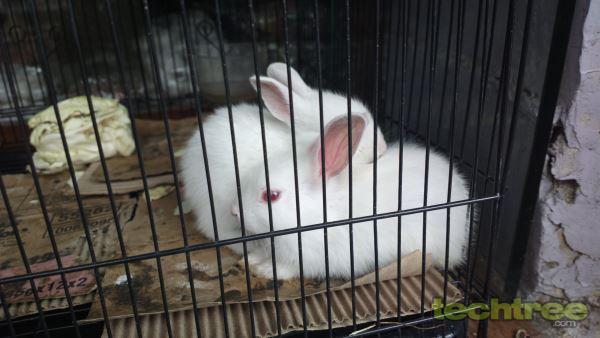 They belong in the woods, not in here. Photo taken at f/2.4, 1/100 sec, and ISO-100.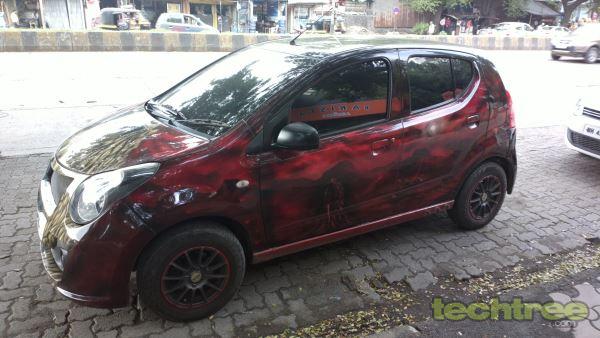 The paintjob is probably more expensive than the car. Photo taken at f/2.4, 1/50 sec, and ISO-100.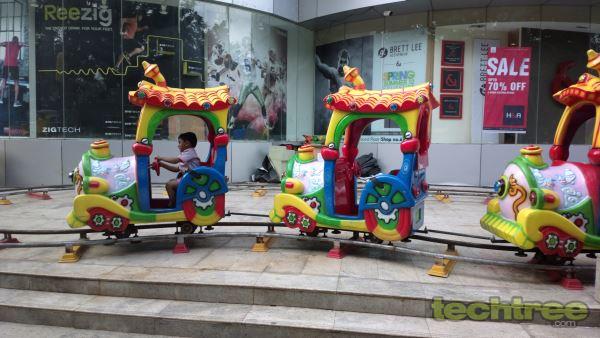 This "fail-safe" train has no bogies, only engines. Photo taken at f/2.4, 1/125 sec, and ISO-64.
Comparison With Canon EOS 550D
Is the PureView 808 really better than DSLRs? To answer this question, we compared two test shots of the 808 PureView with those taken using the Canon EOS 550D DSLR camera, an excellent snapper that's very popular among photography enthusiasts.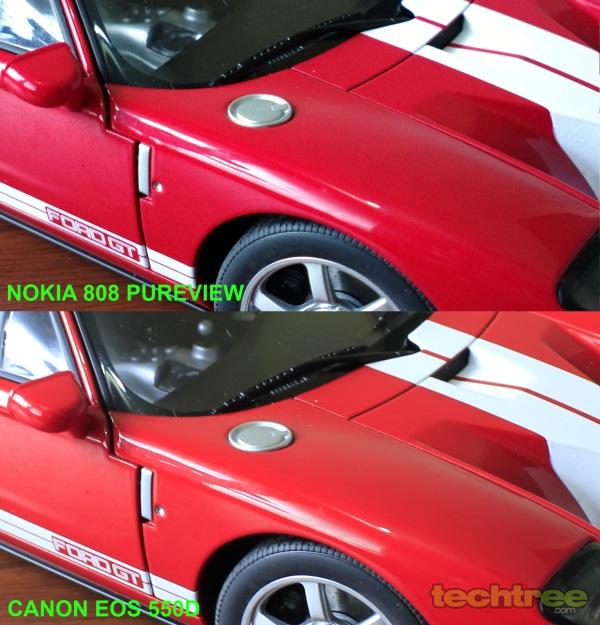 It is clear that the 808 PureView offers better colour reproduction.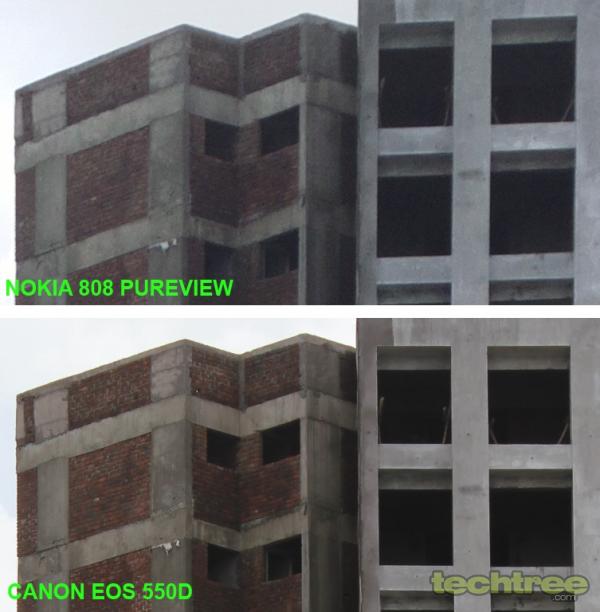 The EOS 550D can obviously focus better and gather more light, while the PureView displays some noise due to shooting under an overcast sky.

Video Shooting
Video capture is not a problem at all, although it takes a split second after pressing the shutter button to get the recording started.

The overall video quality is as good as the still image quality. The camera handles vibrations well with its stabilisation mechanism. Here's another video that shows off the 808's capturing ability:
Verdict
The Nokia 808 PureView is certainly miles ahead of smartphone cameras. The image quality is top-notch when you consider the excellent colour reproduction, brightness, and contrast. However, the end result also depends upon the sharpness of focus that the camera can achieve, which determines the level of detail it can capture. This is currently a problem area for the device, especially when lighting is inadequate. Sharp focus is not always achieved, because touch-to-focus is not a foolproof focussing method. The 808 PureView can therefore compete with DSLRs only in daylight photography — as long as it can achieve perfect focus. Some of the other negatives when compared to digital cameras are the lack of burst shooting and panorama modes.

Having said that, when placed in experienced hands, the 808 PureView's camera can amaze you with its results. Therefore, I have to admit that at an MRP of Rs 33,000, Nokia has done a tremendous job at delivering a truly convergent device — a great phone, and an excellent camera that has no equal in its class.

Features: 3.5/5
Design And Build Quality: 4/5
Performance: 4/5
Value For Money: 4.5/5
Mojo: 4.5/5

Overall Rating: 4/5
TAGS: Cameras, Mobile Phones, Symbian, Nokia, Jayesh