Review: Sony Ericsson Xperia arc S | TechTree.com
Review: Sony Ericsson Xperia arc S
A decent phone, but let down by a buggy ICS update.
Rating

3
/5
14th Jan 2013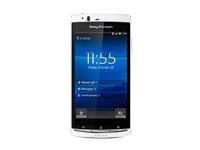 Pros:
Great sound quality; HDMI port; Good battery life; Sharp display; Lightweight.
Cons:
Buggy ICS update; No front camera; Oddly placed power button; Uncomfortable shutter key; Poor viewing angles.
Sony Ericsson Xperia arc S
MRP: Rs 26,300
Street Price (As On 31-May-2012): Rs 23,000 (Flipkart.com; Saholic.com)


The arc S is among the first crop of Xperia handsets that are eligible for the much-awaited Android 4.0 update. Surprisingly, even the more expensive Xperia S is yet to receive ICS. This handset also stands out with its 4.2" screen and HDMI-Out port. Let's see if it's worth your money.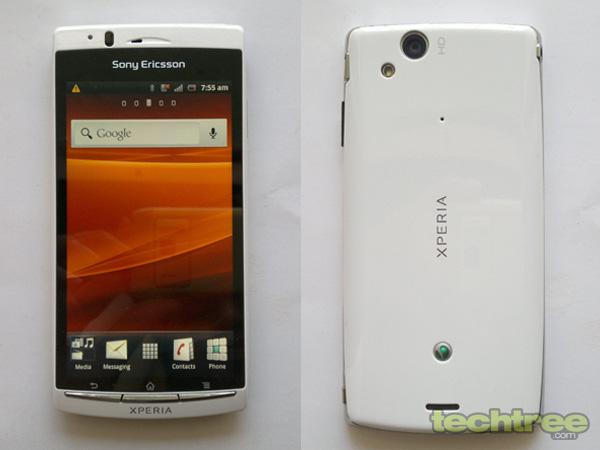 The retail box comes with the phone, charger with detachable USB cable, an 8 GB memory card, and earphones. The phone is available in pink, white, and black. It measures 5" (l) x 2.5" (w) x 0.4" (9 mm) (d), but due to its curved back the depth increases by around 1 cm at both ends. The Arc S is light and tips the scales at 117 grammes.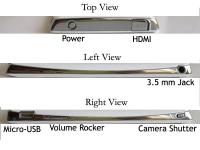 The handset is entirely made with glossy plastic, which looks cheap. If that wasn't bad enough, SE has painted the device on all four sides with a chrome finish, making it even worse. The gadget's Home, Back, and Menu buttons are tactile, which minimises the chance of accidental key presses. However, due to the lack of a backlight, it's hard to hit the right keys in the dark. The most annoying thing here is the oddly placed power button.

The phone is powered by a 1.4 GHz CPU, coupled with an Adreno 205 GPU. Other specs include an 8 MP camera, 512 MB of RAM, 32 GB microSD card support, Wi-Fi, Bluetooth, GPS, a 1500 mAh battery.

The 4.2" LED-lit LCD screen with pixel dimensions of 480x854 is covered with scratch-resistant glass. The screen is very sharp and its sunlight legibility is also good. However, the blacks aren't as deep when compared to AMOLED screens.


UI And Applications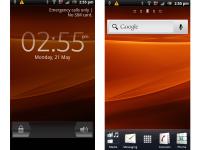 The phone runs on a customised version of Android 2.3 (Gingerbread) out of the box, and is upgradeable to Android 4.0. Similar to its Xperia siblings, this device handles Gingerbread very well. Like every Android enthusiast, I decided to upgrade it with the latest firmware. To my surprise, it turned out to be a bad move. The ICS ROM is buggy, and spoils the user experience. Not only does the phone lag while swiping through home screens, but also the app loading time increases significantly. What's worse, games such as Fruit Ninja run at a very low frame-rate. The bottom line is, if you buy this phone stick to the Android 2.3.

Coming to the subject of connectivity, Bluetooth file transfer works well. Unfortunately, the handset's GPS performance is disappointing. It only works when A-GPS (Assisted GPS) is turned on. Additionally, the device's Wi-Fi reception isn't very good. The handset kept on losing Wi-Fi signal, while the Apple iPhone 4S and Nokia Lumia 800 were displaying full signal strength.


Multimedia

The handset's sound quality is excellent, and the bundled earphones are good too. It also offers a good number of equaliser settings.

As far as video playback is concerned, the arc S can play MP4 and 3GP video up to 720p. Third-party video players such as RockPlayer can take care of XviD and DivX files. The much-hyped Mobile BRAVIA Engine improves video quality by delivering better contrast and sharpness. Moreover, thanks to the HDMI port, you can hook it up to larger LCD displays too.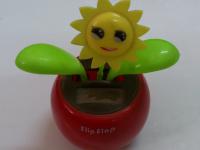 The onboard 8 MP snapper is accompanied by an LED flash. The camera's performance is good and it features a few interesting presets such as Sweep Panorama and 3D Sweep Panorama. However, sometimes the device tends to over-expose whites. The camera shutter key is tiny and uncomfortable to use.

The camera can record videos at 720p in the MP4 format. The framerate hovers between 25 to 30 fps. Most of the times, the recordings play back smoothly. All in all, the camcorder's performance is pretty good. Click here to check out the sample video.


Telephony And Messaging
The phonebook is neat and clean. It can pull up contacts from multiple accounts, and automatically merge duplicates. Although its Wi-Fi reception wasn't very good, there was no problem with network reception and quality.

The portrait keyboard is well-designed, and good for quick messaging. As expected, the keyboard is even better in the landscape mode.


Battery Life And Verdict
The 1500 mAh battery performs pretty well. It managed to keep the device on for almost 7 hours with moderate use. Summing it up, the Arc S is a thin and lightweight phone with great sound quality. Additionally, not many droids offer an HDMI port these days. On the other hand, a good design is let-down by the oddly placed power and shutter buttons. Moreover, the ICS update is disappointing.

All in all, it's a decent phone if HDMI port is a must-have feature for you. Otherwise, you are better of with the HTC Sensation, which is now available for Rs 22,300.


Features: 3.5/5
Design And Build Quality: 3/5
Performance: 3.5/5
Value For Money: 3/5
Mojo: 3/5

Overall Rating: 3/5
TAGS: Mobile Phones, Android, Xperia, ck