Apple Partners With Croma To Bring Apple Stores Into India | TechTree.com
Apple Partners With Croma To Bring Apple Stores Into India
At first, the tech giant will be launching Apple Stores at 6 Croma Stores in Mumbai and Bengaluru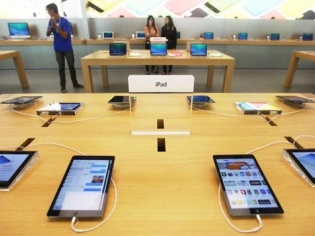 Apple is finally all set to bring Apple Stores into India by teaming up with Croma.
According to The Economic Times, the tech giant has signed an exclusively partnership with Croma, chain of consumer electronics stores owned by Tata.
However, at first it is being said that, the Apple Stores will be launched as part of the Croma stores , especially at 6 locations where Apple Stores will be accessible to prospective buyers in the form of counters.
Initially, Apple Stores are said to be open for Diwali at Croma Stores in Malad, Juhu, Oberoi Mall, Pheonix Mall and Ghatkopar in Mumbai and Croma Store in Jayanagar in Bengaluru.
[Related: Apple iPhone 6S & 6S Plus To Cost Higher In India Than Abroad]
Though the Apple Stores will be brought to India in partnership with Croma, it is being said that the store's design and furniture will be similar to what is being used in Apple Stores across the globe. Also, it is being said that the sales staff will be specially trained by Apple.
To recall, it was reported earlier in July this year that we might pretty soon see some exclusive Apple Stores in India.
Having said this, it definitely looks like the company is aiming hard to increase the retail presence of Apple in India, while India has become a fast growing market for Apple this year.
While iPhone 6S and 6S Plus are being launched officially in India, this announcement by the tech giant can be a great news for the Apple fanatics across the country, especially in Bengaluru and Mumbai.
TAGS: Apple Store, Croma, Apple India