Apple Could Open Its Exclusive Stores In India | TechTree.com
Apple Could Open Its Exclusive Stores In India
Is considering India as a serious market and there are plenty of hints that prove this.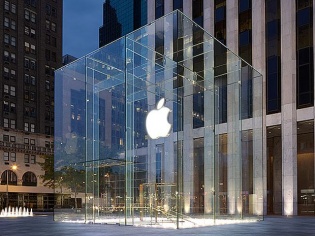 The launch of the Apple iPhone 6 in India was not the usual stuff indeed. There were midnight queues outside Apple-authorised retail stores all over the country, indicating that India wants more Apple products and seems to be maturing into a market that can actually afford Apple's high prices.
While we would not say that Apple is the only brand with high-priced smartphones this year. There's the Samsung Galaxy S6 edge to prove that wrong; but Apple is getting serious about the Indian market.
The Economic Times reports that Apple is looking to hire a government affairs officer for India. One who will work with policy makers and trade associations and maintain relationships with key stakeholders for the brand in India.
If this happens, and Apple is successful, we could be seeing a lot more offers, than we currently already have on Apple products in the country. More so, there is also a big chance that we could see exclusive Apple Stores arrive in India (with the real 'geniuses') that will not only bring added offers, but will also strengthen buyer confidence for the brand, in the country.
This however, is expected to be an uphill battle thanks to 30% of local sourcing clause that Apple could tackle if it needs to (technically if it impacts sales).
Apple's current iPhone 6 success is clearly visible from its moves. There are billboards promoting the Shot on iPhone 6 campaign, then come offers from carriers, then there are also the host of finance schemes that have all helped in selling the iPhone 6 this year.
More so, India even has its own special price for the Apple Music subscription which is available for Rs 120 instead of the Rs 637 in the US. And if that is not convincing enough, Apple's recently published quarterly results shows that Indian sales were moving up much faster (up by 93%) than China's (up by 87%) in the last quarter.
TAGS: Apple, Mobile Phones, Apple iPhone 6