Get A OnePlus One Delivered To Your Doorstep In 60 Minutes | TechTree.com
Get A OnePlus One Delivered To Your Doorstep In 60 Minutes
And if it is not, you can actually get one for free!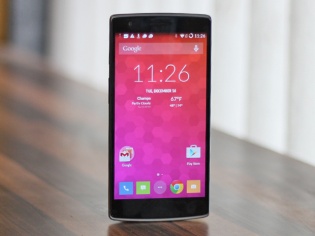 Yes, OnePlus is known for its wild promotions and it's invite systems are pretty well-known in the smartphone world as well. But this one seems like a world's first indeed.
OnePlus has tied up with app-based moving service, Blowhorn to help deliver its OnePlus One smartphone to its owners within 60 minutes of placing the order. And similar to what one would expect from a pizza delivery chain, if Blowhorn does not manage to pull of the same, your pizza...errr OnePlus One smartphone is free.
In what would be a pretty gutsy approach in marketing, OnePlus has pulled off another promotion once again.
Coming down to how you can avail of this offer. OnePlus has the offer open to residents of Bangalore only. Vikas Agarwal, GM OnePlus India states that the offer will be rolling out to other major metros as well.
Also you will need to place your order for the OnePlus One smartphone from the Blowhorn app that is available for download on the Google Play Store. More importantly, the offer is valid only until tomorrow the 10th of October.
OnePlus has been trying pretty hard to promote its brand and build its image in India. The last major promotion was with OLA an app taxi service but for its OnePlus 2 smartphone. Post that, we recently saw OnePlus giving off invites to purchase its OnePlus 2 smartphone to lucky AirAsia passengers at their seats.
Oh! How we wish, this was the case with the OnePlus 2!
TAGS: OnePlus One, OnePlus, Mobile Phones