HTC Promises Android 6.0 Marshmallow Updates By December | TechTree.com
HTC Promises Android 6.0 Marshmallow Updates By December
The HTC One M7 gets the boot, while One M8 and M9 owners will be able to eat their marshmallows a bit later in Q1 2016.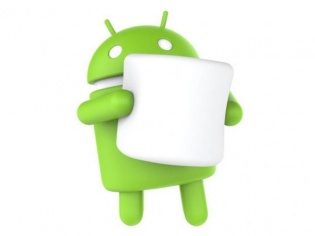 Now that Google has announced its latest and greatest version of Android, Nexus owners will be really happy to know that their devices will be the first to get updated. And while Nexus devices will get their updates in a week's time (5th of October), the waiting game begins for the rest of the Android herd. But it is not so for owners of HTC smartphones.
The Taiwanese company as always has already provided a timeline as to which devices will get updated to Android 6.0 Marshmallow. And soon enough we also expect Motorola to follow suit.
As for when the Android 6.0 firmwares will arrive, HTC's tweet mentions that the updates are expected to roll out before the end of this year.
But not all smartphones will be able to jump aboard the 'Marshmallow express'. And while there are a select few that HTC has chosen, not all of them will get it in the same time frame.
The list is as follows:
HTC Desire 816
HTC Desire 820
HTC Desire 826
HTC Butterfly 3
HTC One M8 EYE
HTC One E8
HTC One ME
HTC One E9
HTC One E9+
HTC One M9+
HTC One M8
HTC One M9
All smartphones mentioned in the above list can expect their Android 6.0 updates to roll out by December this year. But HTC states that the One M8 and One M9 will get their firmware updates a bit later in the Q1 of 2016.
For now there is no explanation as to why the two metal-clad flagships don't get priority over their plastic brethren, but we guess that the chipsets could have something to do with it.
Android 6.0 Marshmallow does not bring any major interface improvements, so you need not expect a massive design and UX change, but it does deliver better battery life with 'Doze' and make permissions a lot easier to handle.
In other news, HTC has also scheduled a device launch (flagship) for the 20th of October. The device (HTC One A9) is expected to be a flagship smartphone that will run Android 6.0 out of the box.
TAGS: Android 6.0 Marshmallow, HTC, Software