Nextbit's Robin Is The World's First True Cloud Smartphone | TechTree.com
Nextbit's Robin Is The World's First True Cloud Smartphone
Yes, cloud storage is common with Android, but not like this.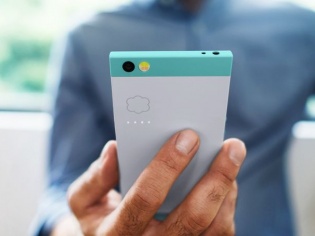 Nextbit has announced the launch of its Kickstarter campaign for its Robin, a cloud-based smartphone. As of now, just 12 hours after its launch, the company that comprises of ex-Googlers has managed to crowd fund more than 500,000 USD from 1510 backers.
While all of us are used to the concept of the cloud thanks to Android, Nextbit founders wanted to take the cloud concept a bit ahead and make everything automatic.
Nextbit's Robin smartphone intelligently decides which apps, photos and other data to upload if it hasn't been used for a long time. Its objective, is to save up space on your smartphone.
But if you are wondering about how much this feature will eat into your monthly data plan, it will not. You see, Robin will automatically connect to its cloud servers and store and back up your apps and photos when connected to a Wi-Fi network and only when your phone is plugged in to the charger. Of course, being a Nextbit smartphone means you are also free to tweak those options to your liking.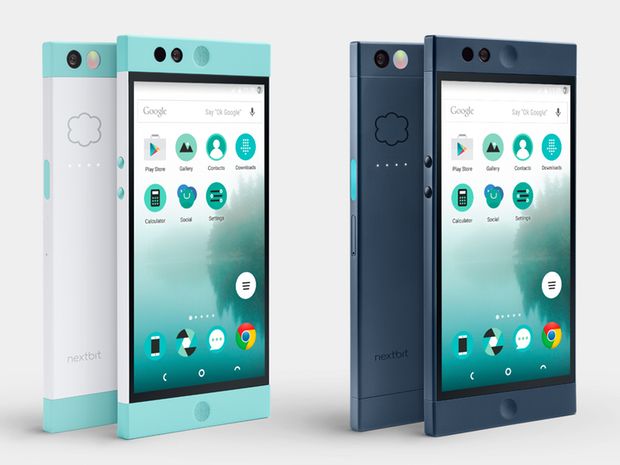 Clearly, the next thing you are wondering about is cloud storage space. Well every Nextbit Robin comes with 32 GB of internal storage. Less? Well, Nextbit adds 100 GB of additional free cloud storage space to that. What this means is that all your photos, videos and apps will automatically be pushed out of your smartphone and to the cloud when Robin detects that its running out of local storage. The four LEDs on the back of your smartphone give you an indicator of your cloud storage status.
While we do admire the design of the Nextbit Robin, we wished it arrives in a slate grey option. Still then, Chief Product and Design Officer Scott Croyle has done a pretty good job by making the Robin stand out from the crowd of droids out there. Prior to Nextbit the designer has worked with smartphones HTC One M7 and the M8 so, he sure knows what he is doing.
Coming down to the specs of the Nextbit Robin:
We get a 5.2 Full HD inch IPS LCD display
A Qualcomm Snapdragon 808 SoC inside with 3 GB of RAM and 32 GB of internal storage
There's a 13 MP camera unit with a dual tone LED flash on the back and 5 MP unit up front
The Robin supports LTE bands and comes with WiFi A/B/G/N/AC, Bluetooth 4.0 LE and NFC
All of the above is powered by a 2680 mAh battery along with quick charge
The handset also includes dual stereo speakers and a fingerprint scanner
Nextbit wants to launch the Robin by February 2016 with Android Marshmallow. If it does not, the same will be delivered via OTA as soon as possible. For now, the Nextbit Robin is only available for backers coming from a limited list of countries and the US. The Kickstarter pricing will be Rs 23,091 and when the product hits retails stores it will be around Rs 26,399.
TAGS: Nextbit Robin, Nextbit, Android, Mobile Phones