Samsung Gear S2 Goes Official With Standard And Classic Models | TechTree.com
Samsung Gear S2 Goes Official With Standard And Classic Models
Packs in an e SIM meaning that it does not need you to lug around your smartphone.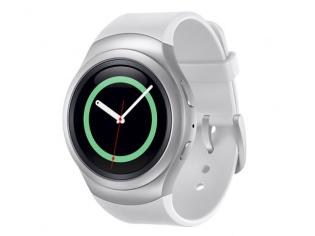 While we have witnessed plenty of leaks and teasers, Samsung decided to jump ship and give in to fans and those eager to have a look, by announcing its Tizen OS-powered, Gear S2 smartwatch today, before its IFA unveil.
And while we were expecting to see one Gear S2, Samsung announced two of models of the Gear S2, the standard and a polished classic model as well. Samsung will also launch two versions of the Gear S2 and the classic, one that comes with the standard package and a slightly larger variant with an e-SIM.
While we were already impressed with Samsung's design chops in the Gear S2 teasers, the classic model looks more traditional, while the standard model goes for a modern and minimal look.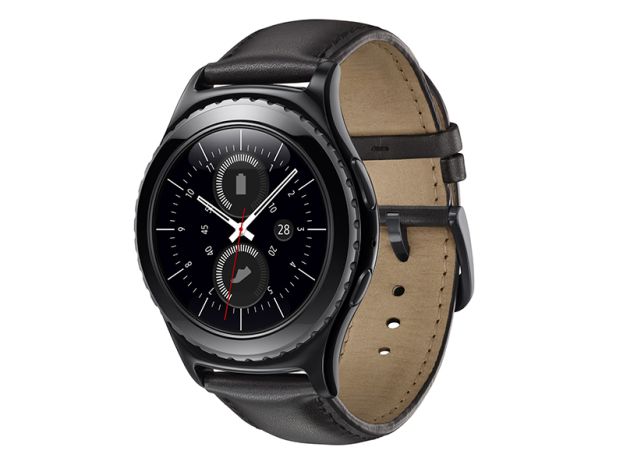 Coming to the hardware specs of the Samsung Gear S2:
We get a 1.2 inch circular (yes, it is a complete circle) Super AMOLED display, sporting a resolution of 360 x 360 and a commendable 302 ppi
Inside, there is a 1 GHz dual-core CPU with 512 MB of RAM (remember it runs Tizen so it is light) and 4 GB of internal storage
For once Samsung did the smart thing and opted out of a camera on the S2
As for the connectivity options, we have Wi-Fi, Bluetooth 4.1, NFC and 3G network connectivity on some models
The standard Gear S2 models will feature a 250 mAh battery, while the 3G variant will pack in a 300 mAh one
The 3G model of the Gear S2 will also be larger in size, 44.0 x 51.8 x 13.4mm (at 51 grams) versus the 42.3 × 49.8 × 11.4mm (standard) and 39.9 × 43.6 × 11.4mm (classic) non - 3G Gear S2 models. The casing of both the smartwatches are made of stainless steel. The standard Gear S2 will be available in silver/white silicon band and dark grey/black silicon band options. The classic will be available in just one option black with black leather strap.
Coming down to the software bits, the smartwatch runs Samsung's Tizen OS and the company states that it will have an app bank available at launch. More details about its connectivity to Android and iOS will be available at launch on the 3rd of September.
[Related: Five Problems With Smartwatches Today]
TAGS: Samsung Gear S2, Samsung, wearable, smartwatch