LG's Upcoming Nexus Handset Finally Revealed | TechTree.com
LG's Upcoming Nexus Handset Finally Revealed
Sports a fingerprint scanner in the usual Nexus-like plastic body.
Yes, its finally here. The first blurry image of the next LG-made Nexus smartphone has finally surfaced online.
The image comes from none other than YouTube celebrity, Marques Brownlee and at first glance somehow looks like a marriage between a Motorola Moto G and a Lumia 635 camera unit.
Looking at the blurry image, it shows the handset in the white variant (considering that the previous Nexus 5 also came in white and black and later in red). Also on the back is a silver circle that happens to house the now standard fingerprint scanner. This is important, since it may be the first device from Google to be announced running Android M (or Marshmallow) out of the box.
Since this is a flagship device of sorts, we also have LG's laser assisted camera unit that also includes a dual tone flash in the assembly.
Leaked specs point to dual-front-facing speakers, a 5.2 inch display and a USB C-Type port with the device being 8 mm thin at its slimmest point and 9.8 mm thick at its thickest point thanks to the protruding camera unit.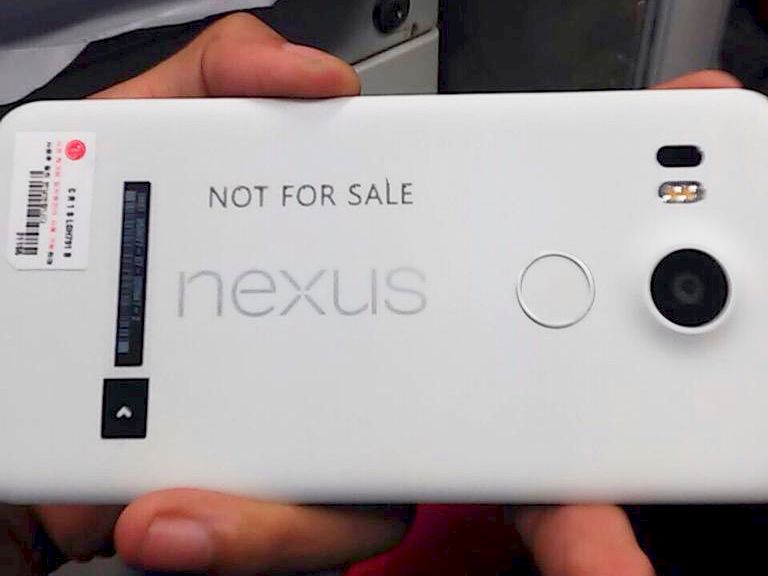 What is confusing however is the device's naming policy. Now that we already have the Google Nexus 5 and the Nexus 6 (and now that the numbers don't exactly matter) could we see Google announcing the new Nexus as the Nexus 5 again? This is more because the original Nexus 5 has already reached the end of its life last year.
Nexus 5 smartphones in India picked up sales only after its price tag dropped below the Rs 30,000 mark. But with the dropping prices of flagship smartphones and with the OnePlus 2 on sale, we could be looking at cheaper than usual Nexus smartphone getting announced this year.
Smartphones aside, Huawei is rumoured to be showing up as the new kid on the block with a Nexus tablet. Considering that the HTC-made Nexus 9 was not all that popular, we are highly doubtful that Google will announce the same.
TAGS: Nexus, Google, Mobile Phones